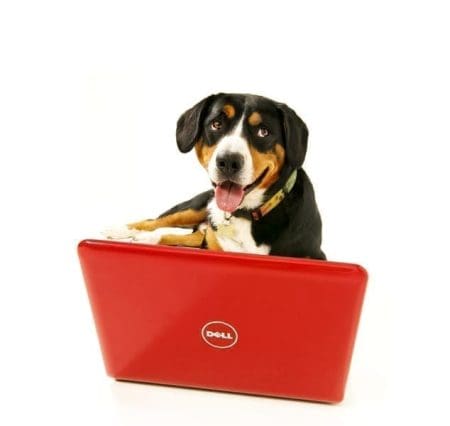 Top UK Pet Blogs
We are one of the Top UK Pet Blogs – Now I know that sounds like I'm boasting, but I've been waiting for Wilma to come home so that she would know before I told you. We really are very excited to tell you that we have been listed by Vuelio as one of the UK's top pet blogs again this year. It's the second year running we've been included in the top ten, this year at number six. It's really thanks to all of you. Vuelio look at things like how many of you are reading, which is wonderful. Anyway, thank you all.
Whilst I've never really been an ambitious sort of dog. I do now want to work out what I would need to do to help Wilma get us to the number one spot. I only expected to write my diary for a year or two when I started and can't believe how much I've achieved over the years. Secretly, we're all rather proud.
Interview
Vuelio asked our mistress to do an interview about it all and you can read what she said here. It's a bit of a nerve as it makes it sound like she does the writing, which you all know isn't true. Anyway, Wilma has got it into her head she'd like to try pet modelling, but I said writing the blog should be enough for her. She has her travel section to develop further too. Ari is just basking in reflected glory and going around grinning. Mind you, he does a lot of basking and a lot of grinning come to that.
Good to be home
Now I've told you all that, it really is good to all be home together again. Wilma has missed me, which is nice and to be fair I've missed her too. No one else can walk on me without me getting stressed!
Have a wonderful Thursday and thank you for helping to make us one of the top blogs. I'm off to have a celebratory biscuit. Our Mistress has brought my favourites back from Switzerland so I'm a bit excited.
Alfie
© 2018 Rosemary J. Kind
All site content is subject to copyright and may not be reproduced without written permission.