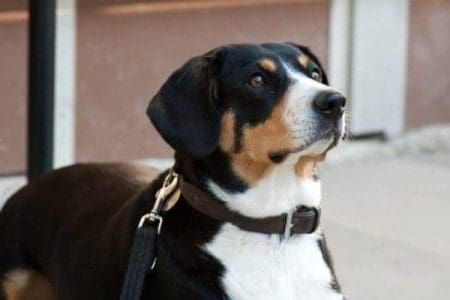 2011 Flashback
It's a 2011 Flashback to get us started. We're back looking through the archive.
I found this from 2011 when Mum was about to set off with Shadow for Shadow to mate for the first time. That was the trip that went horribly wrong when Shadow's microchip failed when they are on the way home and she wasn't allowed back into the country. That's all another story for another day.
And they're off
Well they've gone. It was panic stations yesterday as my Mistress was sorting out the final things for her trip, and fitting the village Fun Day around packing up the car. You've never seen so much luggage. To be fair my Mistress has packed most of her food for the journeys so that they don't have to leave the dogs. My cousin is going with them too. Shadow and my Mistress are both excited and so is Megan. They were all scurrying round getting in each other's way. Shadow wanted to make sure her favourite bed was in, my Mistress was more concerned about their passports. Shadow wanted to take the bone we've all been sharing. My Mistress said she wouldn't have it in the car as it really is starting to look a little on the grotty side.
Megan had been begging to be included in the trip. As a concession to the fact that Shadow isn't very keen on travelling, my Mistress agreed. It seemed a better option than having Shadow cry for the whole 2000 mile round trip. Shadow is much happier when one of us goes too, to hold her paw.
This really seems to have been the time of year that Shadow was thinking about having puppies. Moving on from our 2011 Flashback, I found this a few years later in 2015. When Alfie was feeling left out.
Vanilla Yoghurt
There is a wonderful product called Fit and Fertile that our Mistress gives to Shadow each time when she starts her season and is going to mate. It contains things like folic acid to make sure she is as ready as she can be to have some puppies. Anyway, it's not that I especially want the powder. It's just that Shadow has it mixed into three teaspoons of vanilla yoghurt and it's just not fair. It's not my fault I'm male and not trying to get pregnant.
I like vanilla yoghurt too. Oh I get to lick out the empty pot each time Shadow comes to the end of one, but there is nothing like three teaspoons left at that stage and believe me I am counting. Shadow loves it so much that as soon as she hears our Mistress take the lid off the Fit and Fertile container she runs to be ready for when it's all mixed in. She will keep having it now right up to when the puppies are weaned and she doesn't need to produce milk for them – that's a lot of vanilla yoghurt she's going to get through over the coming weeks.
Be Careful
Our Mistress has explained that she has to be careful about what vanilla yoghurt she uses. Some contain artificial sweeteners which can be harmful to dogs. In particular you must avoid xylitol which can be toxic to dogs and stevia which can cause a drop in a dog's blood pressure. Anyway, ours are safe and I'd like to eat some more if it. Our master is allowed a whole one for breakfast. I was wondering if I could ask for one to be mixed in with my morning dog food.
Well that's quite enough of all that. Shadow still loves vanilla yoghurt. Some things don't change. Have a great Friday.
Love
Wilma