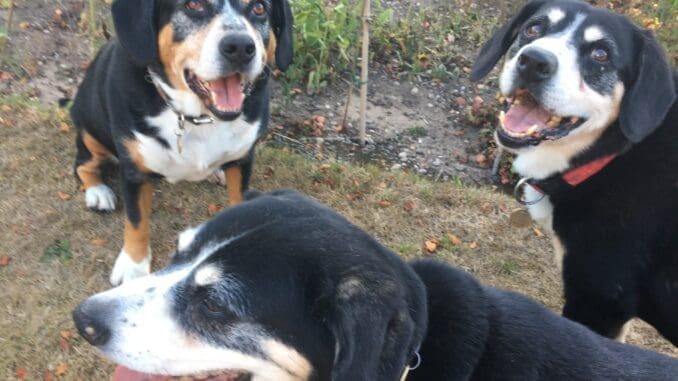 Sunflower
I am very proud to be able to reveal to you Aristotle's first ever success at growing a sunflower from seed. In our old village there was a sunflower growing competition. The first time he tried, none of Aristotle's seeds even germinated. On the second occasion a few came through and were unceremoniously eaten by slugs. This time he kept them in the greenhouse until they got going and then put coffee around their bases when he planted them. It might only be about two feet tall but he is very proud of this year's results and is planning to save some seeds from it to try again next year.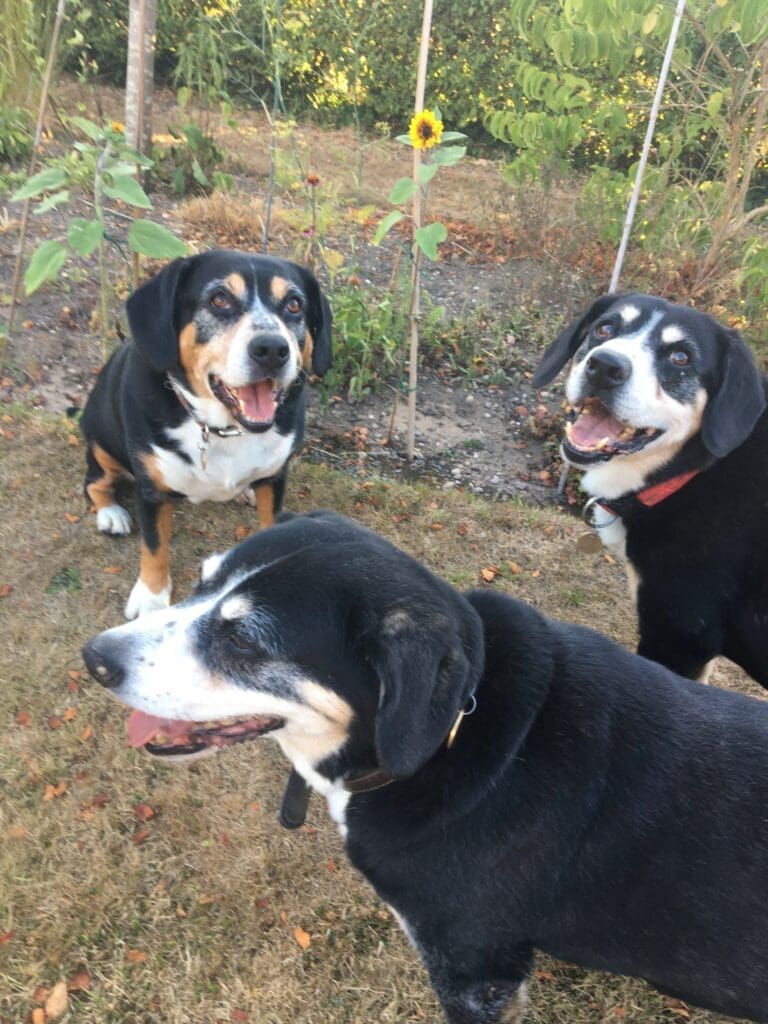 Vet trip
Well I'm not going to the vet again. It was awful. Mum made me get on the scales. Now, you know I'm overweight, I know I'm overweight but I wasn't planning to do anything about it. Yes, I broke open a bag of dog food last week. Yes, I spend a lot of time foraging for apples in the garden, but I don't expect to have to stand on the scales. There is no getting away from the fact that I am overweight. It's more than muscle and I can't pretend anymore. My food is being cut by 1/3 with immediate effect. I am having no biscuits during the day at all. I am going to be doing more exercise from today. Mum has told me I'll feel better for it, but I'm not at the stage of seeing it for myself just yet.
Allergies
Incidentally my eye is an allergy issue, but that didn't seem important after being told I was going on a very strict diet. Shadow is back on antibiotics, so hopefully she will be feeling better soon too. Oh, but a diet, that's worse than anything I can imagine. I love food.
Love
Wilma