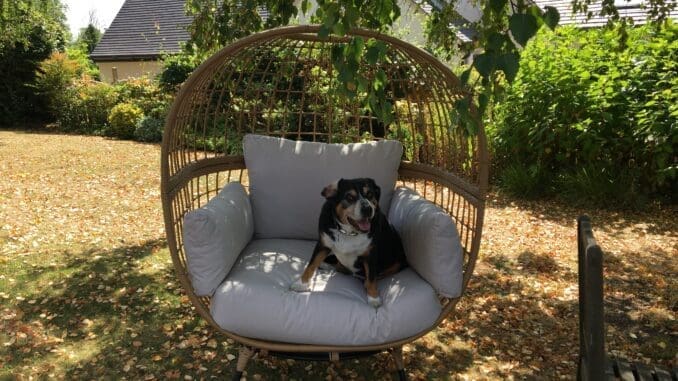 Chair wars
The three of us seem to have embarked on chair wars. We all want to sit in the chair with Mum. And I do mean all, including Shadow. I'm pretty good at sharing, especially as I know it's my place by rights and I did have first dibs on it yesterday. Then when I went to fetch an apple as a little elevenses snack, Shadow immediately asked if she could have a go. There is nothing more guaranteed to make Aristotle want something than seeing his mother with it. As soon as Shadow asked, he stuck his nose out saying he thought it should be his turn next.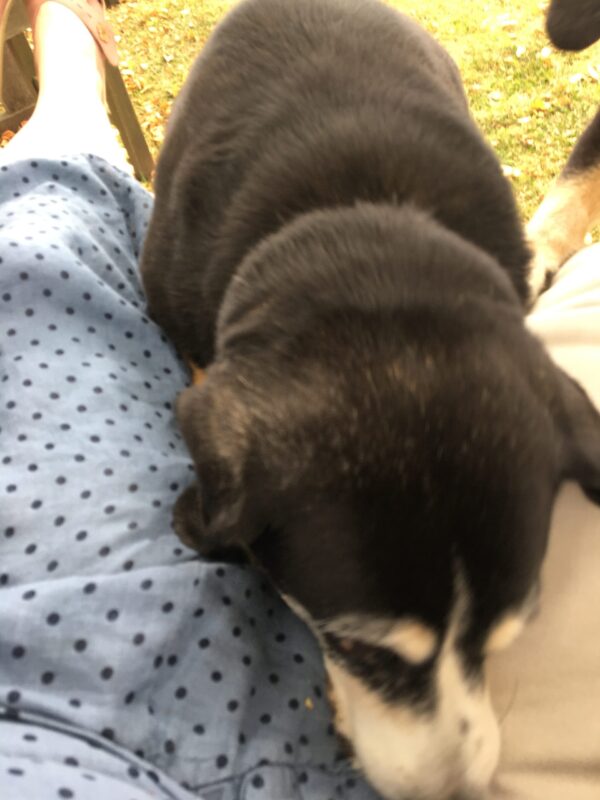 He did have a turn the day before and Shadow didn't, so Mum helped Shadow up to join her. I can't remember the last time I've seen Shadow that happy. She loved it and would have stayed all day if Aristotle hadn't got impatient and started barking at the top of his voice.
A sad day
Today is going to be quite a sad day. Mum has sold Alfie's car. The good news is that it is going to friends so we'll still know how it's doing. Mum has had the car for 24 years almost to the day, so it really is quite a big step. Unfortunately because of her knee problems she really wouldn't be able to drive it anymore and she says it's a car that really needs to be driven. It became Alfie's car because it was the one Mum drove all the time for the first year or so when they lived in Belgium. That was when Alfie was born, so he grew up seeing the car as his own and loved driving with the top down.
By the time Mum had got the rest of us we wouldn't all fit, so we had to have something more practical. Mum says that she and Alfie had many happy times going out in the car together, just the two of them as there wasn't room for anyone else.
Love
Wilma