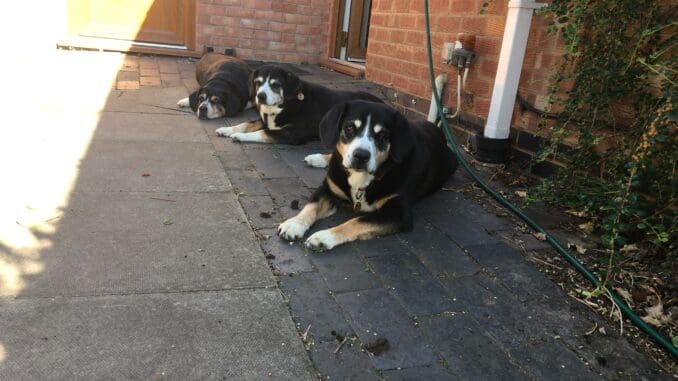 It worked
To everyone's surprise the vinegar worked. Even after 24hours of leaving the vinegar in the car the smell is not nearly so bad. Mum is still going to use the other things in turn to get rid of even more of the smell, but she is very happy about the first experiment. I had a message from my sister Tosca to say that coffee bean work well and we've always got plenty of those in the house. It's amazing how many simple remedies there are for things that humans have, over the years, made much more complicated. Mum says with all the environmental issues of concern people are likely to have to rediscover lots of things which were done in the past.
Chemical Laboratory
I have to say the kitchen looks more like a chemical laboratory every day. Not only were there the remnants of the vinegar experiment but Mum was refilling the wasp traps for the patio yesterday too. I don't know what appeals about the mixture, but I certainly didn't fancy it, despite my diet.
On the other paw, I do differentiate between the apple trees a little better this year. I've developed a liking for the sweeter apples. Ari still seems happy with the cooking apples, but unless they've run out I select from beneath the eating apple trees. Mum's going to be doing a big clear up again ready for Sunday, but thankfully they're coming down at a fast enough rate of knots for me not to be concerned.
Mowing the leaves
Also getting ready for Sunday, Mum seems to be mowing the leaves. There really isn't enough grass grown for that to be what she picks up with the mower, but there are an awful lot of dead leaves. It's a shame as they were fun to crunch under paw. Mind you, the rate they are coming down there will be plenty more of those soon enough too.
Love
Wilma