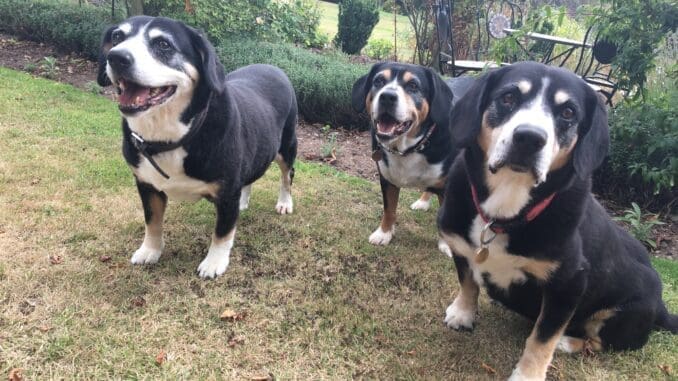 Warning: Hedge Cutting
Mum is hedge cutting and I think she should come with a health warning. She's using one of those hedge trimmers on a long pole and I really don't think she looks safe. The sheep are keeping well away from the fence on their side and we are keeping our distance on ours. We have a lot of hedges so it's going to take her a while. She got tired of holding onto the cutter after only a short stretch of hedge, but I guess she's got all winter to work her way round.
Ranking the apples
I've been ranking all the apples according to sweetness. It's fair to say I've got quite a discerning palette where apples are concerned. In a morning, I race out to my favourite tree to see if any apples have come down overnight. It's more important to me than going for a pee. I can do that bit once I've bagged my apples. I would hate Ari to get to the good ones first. Mum caught him trying to take the one beautiful looking apple of a small young tree. Oh boy was he in trouble. Given he's already eaten the pears that Dad was looking forward to, I'm guessing he'd be very unpopular if he had that apple as well.
Scarecrow plans
The scarecrow plans are coming together. I have to say, it's not so much about the finer points of the theme and making the scarecrow look good. Mum is still at the very formative stage of working out what materials she has available to use. She is gathering the pieces together ready to start the building work during the week. She says she has a reasonable idea how some of it is going to work, but I've looked at what she has collected and I'm not convinced.
Love
Wilma