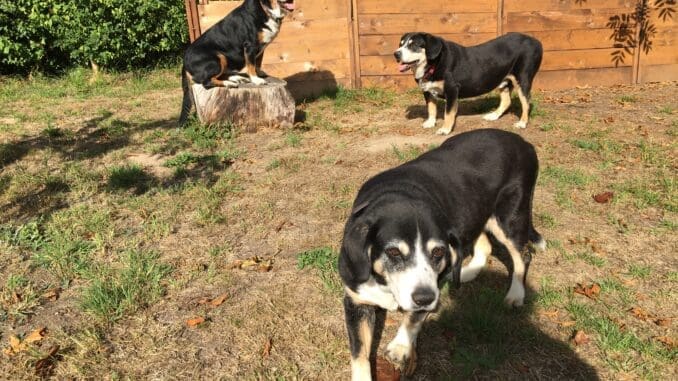 Sort of good news
Well it was sort of good news at the vet yesterday. My heart scan was very good news. Apparently, my heart seems to be better than it was two years ago and the vet doesn't think I need another check up unless there is any noticeable change. I'm happy with that. It took two of them to hold me down while the vet gave me my kennel cough vaccine, but the other ones were fine, so that's all done for another year.
Then there's the diet
Then of course there's my diet. I have lost weight. That's the good news. Sadly, I have not yet lost nearly as much weight as Mum is planning for me to lose. I've lost enough that she isn't going go all Draconian on me, but at this rate it's going to be a very long time until I see a full bowl being put in front of me. The vet said it would better once all the apples have gone. I said I'm eating as many as I can to speed up the process. I've lost 1.3kg, so it's a start. What I don't know is where all the spare kilograms came from. Perhaps I'm now solid apple.
Shadow's incontinence
Poor old Shadow had an upsetting day yesterday. She was doing so well and so, on the instructions of the vet, cut her medication to half a tablet. Sadly after only two days of that she really didn't do very well at all. Mum has had to get the carpet cleaner out again and reassure Shadow that it isn't her fault. Shadow was very upset, she hates not being a clean dog. She has gone back up to a full tablet each day and that will hopefully sort things out again.
Love Wilma