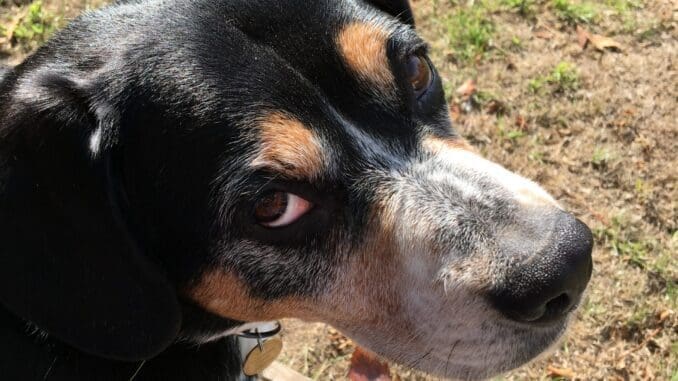 My new friend
I had a wonderful time meeting my new friend yesterday. Oh, we barked at sheep. How we barked. Mum wasn't impressed, but we both enjoyed ourselves. Apparently, I was supposed to be setting a good example. I tried, really I did, but you know what I'm like. Being good does not come naturally. On the other paw, having fun is what I do best.
We had a lovely long walk and Mum was pleased that her knees coped absolutely fine. She has even said we can get together for another walk and maybe go to the same place, but not until there are unlikely to be sheep around.
Off lead
What we really wanted was somewhere we could have a good romp off lead together. I think Mum may look at if there are places we could safely do that. My friend Freya is still quite young so hasn't done so much work on recall yet. I can remember what I was like at that age and frankly I can see why somewhere safe is needed. It can be just too tempting to run after something when you aren't supposed to. It's all part of being young. Mind you, it's all part of being an independent minded dog too and that's my excuse if I don't feel like doing as I'm told.
Winter tyres
I know it's only just autumn, but Dad is having the winter tyres put on the car today so he can drive it back to Switzerland. He's setting of on Saturday and it could very easily turn cold before he comes back to England in a few weeks. If it's anything like the last few years he won't need them yet, but it's better to be prepared. Mama's human always says they should be on from October to Easter and it will be October on Saturday when Dad sets off.
Love
Wilma