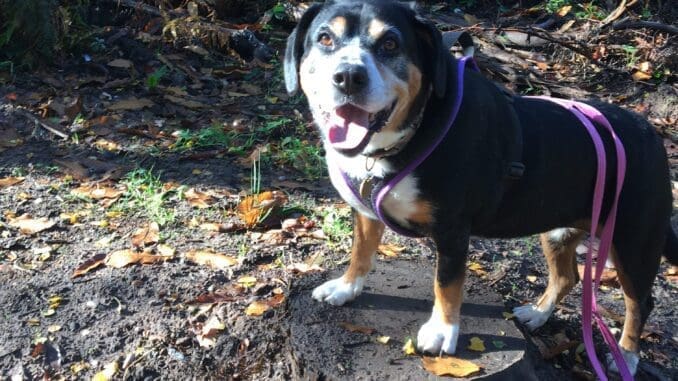 After the rain
There are drawbacks to going for a walk after the rain. You would think that the worst was the mud, but you would be wrong. The worst is Mum singing the same song every single time. It wouldn't be so bad if she could sing, but she can't. No, she can sing, just not in tune. To be honest, I just want to enjoy the wonderful scents on the air, not hear that she can see clearly. However, I should be used to it by now.
After being stuck indoors on Friday we were both determined to make the most of yesterday being a beautiful day. We went to Oakley Wood in the morning and walked both of the marked paths. We'd been doing the red path until now, which goes around the perimeter. The blue route is shorter, or it would be if Mum hadn't gone the wrong way. In total we walked 3.69 miles. It was a bit more than that as Mum didn't remember to start the counter until we'd gone a little way.
Mowing the mushrooms
Then we spent the afternoon gardening, which helped to keep Aristotle happy. Unfortunately he wasn't feeling too good, so was even finding that a little difficult. Whereas earlier in the year Mum was mainly mowing weeds with the mower, now it's the turn of the mushrooms. We don't know which are safe to eat, so Mum has asked us not to eat any of them. She said it could go very badly wrong. I don't really fancy them anyway.
We'll be back to an afternoon walk today if things go to plan. There's a couple of hours which are forecast to be dry, so Mum says that's when we'll go out. I think we might just do the local circuit as the roads are quite quiet on a Sunday.
Love
Wilma