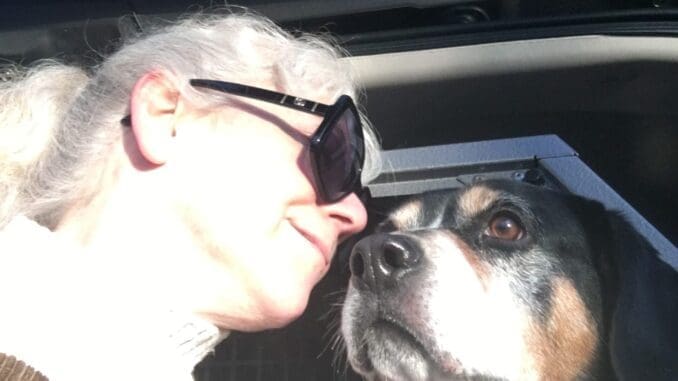 Woodland walk
My woodland walk yesterday was just perfect. It was still frosty and bright and sunny at the same time. Everything smelled so wonderfully different than after it rains. You humans do miss out by not sniffing everything. You don't realise how much different weather conditions affect the scent of the day. I think you should perhaps try it. Surprisingly we only saw two other dogs the whole walk and four humans. I'm hoping to take Mum to the racecourse today if she's good. I've got to coax her to work around the man who is coming to quote for a new boiler, which even I can see is quite important.
We took the things to the charity shop too and Mum even resisted calling into the place that sells nice cakes on the way home. Mind you, she did say she may call there today instead.
Aristotle
Poor old Ari is very out of sorts at the moment. Mum thinks his hearing may be a problem, as Shadow went through a phase when her hearing was going. It's when you hear a noise but you can't hear it properly, so you don't know where it's coming from or what exactly it is. In those situations the only option is to bark at it, just in case it was in need of being barked at. He's doing it a lot and I do mean A LOT. Mum is going to try giving him some of my herbal calmer to see if that will help him. At this rate there'll be none left if I need any.
Christmas 2017