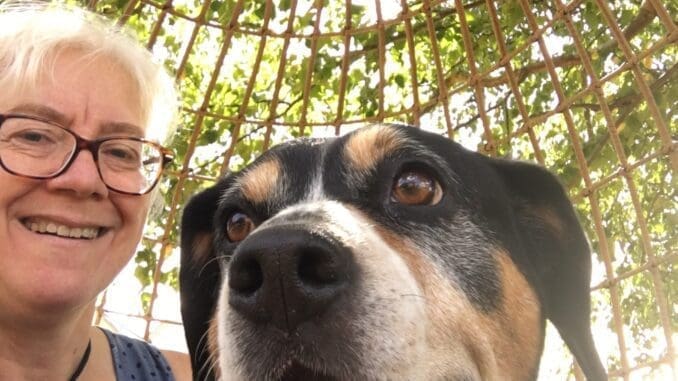 Homecoming
Yesterday was the homecoming of Shadow's ashes. It felt very strange to all of us when Mum put her casket very carefully next to Alfie's. They took copies of her paw prints for us too so that Mum can have them made into something. She does already have one as a disc on a necklace, but maybe she could get something for Dad too. It is still very strange without her around.
Frozen Veg
Mum has had to buy carrots. Oh we've got carrots in the garden – there are still quite a lot. The problem is that she can't pull them out of the ground. The ground, together with the carrots is frozen solid. Despite the gardening magazine advising her to take up her carrots to store them and despite me offering to help, Mum thought she knew better. She thought they would stay fresher in the ground. Well that might be true, but it is also not possible to actually eat them. Now she's wondering if they'll be any good when the ground thaws. I've offered to test them for her, but sadly for me she has declined my offer.
Christmas 2021
We have got as far as last year. That was our first Christmas in our new home. That was when I first discovered the wonder of frozen apples to munch on in the snow and when Mum ensured that Santa could sit comfortably in the hall with his dog – he's back there this year too. Our tree was in the garden room last year, but this year the lemons have moved in, so the tree has had to go in the hall. We'll never get the needles out of the carpet – but at least the lemons are happy.
Ari's off swimming today, so I shall get some peace and quiet.
Love
Wilma