An Oops Sort of a Day
Yesterday was an Oops sort of a day and it wasn't all my fault. To be fair, the first part was my fault. Although, I don't think I'm solely to blame. Dad and I had been for a lovely walk around the village circuit, while Mum stayed in for the boiler to be repaired. It had rained an awful lot the night before, which gave plenty of opportunity for me to get muddy and I had made the most of it. I did share my mud with Dad, so by the time we got home he was quite muddy too. However, he didn't have a good shake. To be honest, I do think that is a mistake with humans, but that's another point entirely.
I shook from the point of my nose to the top of my tail. Something I do rather well. I shook off a lot of the mud. Sadly, I have totally splattered the new Santa and Snowman ornament by the front door and for that matter the front door itself. Mum was not best pleased.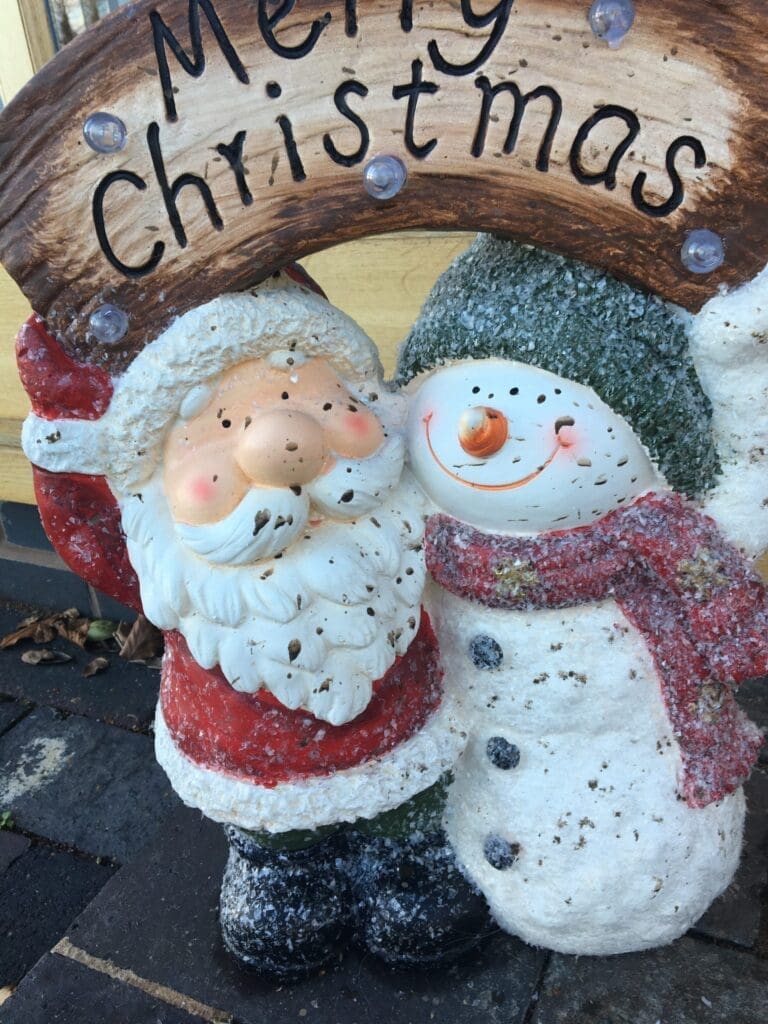 Then it was Mum's turn
Then it was Mum's turn for an Oops moment. Last week she read that preparing vegetables and keeping them in sealed containers in water would keep them fresh for longer. It seemed like an excellent idea, so when the shopping arrived this week she decided to try it with parsnips and broccoli. That was only two days ago. Today she opened the jar of parsnips and the water all came fizzing out. And I really do mean fizzing. It was warm as well. It turns out that the vegetables had happily started fermenting. Rather than extra fresh parsnips Mum now has a week's supply of alcoholic parsnips. Dad has suddenly become much keener on eating vegetables.
Love
Wilma