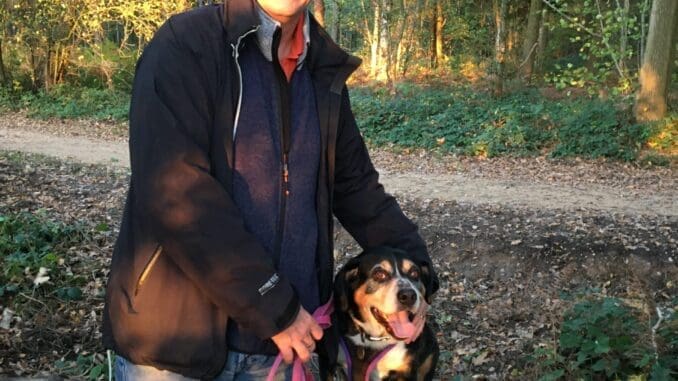 A better option
Mum found a better option to us having to eat lunch at a motorway services. There was a big country park, just off the road on the route we needed to take yesterday. It was so much better as it wasn't so busy and there wasn't the rubbish left by previous travellers. It meant Mum could put Ari's ramp in place without worrying another car would drive into it. She said we should try to find places like that more often when we were travelling. There were even squirrels for us all to watch while we ate. To be honest I found that more of a distraction, but Mum and Dad both enjoyed it. Mum even said it might be a good place to arrange a meet up with some of my friends in the new year.
Family and friends
Now I'm looking forward to a weekend of seeing family and friends. Sunday is about human family coming here but on Monday I'm meeting some of my own family for a walk and that is exciting. We're going to Bradgate Park, which as you know I love. Before that I've got a couple of days of taking Dad out for walks while Mum waits for deliveries and does some cooking. I think I get the best end of the deal. Ari will stay to supervise things on the home front, but he's happy with the arrangement too. As long as I don't miss out on eating some of the turkey when it's cooked then I shan't mind.
Gardening
Aristotle got quite excited yesterday when his seed potatoes arrived. It's a few years since he tried growing potatoes so it will make an exciting change. He wants Mum to go through the instructions with him and was most disappointed when she said that could wait until after Christmas.
Love
Wilma