In the Beginning
This is Alfie's story of how it all began. Sadly Alfie is no longer with us, but it seemed a shame to change too much of how he described himself
Alfie's Story – In Alfie's Words
There are many dogs called Alfie, but I am this particular Alfie. I'm Alfie Dog and I've been writing my thoughts on the world since January 2006. I only missed a day when my Mistress was in hospital and I'd forgotten the computer password. I wanted to ring her, but my Master said she wasn't to be bothered for something as trivial as that. That's one of the things with humans, something that is important to you as a dog may be trivial to them. Like napping, that's another thing humans don't always understand, but I digress.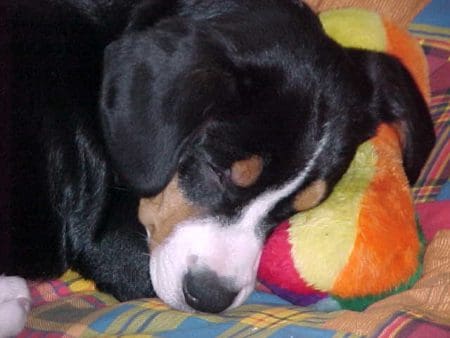 Alfie was born in Belgium
I was born in Belgium, in a place called Moerbeke to a lovely mother called Anka. As is the way with dogs, I was sent off to make my own way in the world when I was ten weeks old. I have only ever corresponded with my father by email or letter. It sounds sad, but I landed on my paws. I found a lovely home with my master and mistress. This is a very brief précis of my life and if you really want the woof and the growl of it you'll need to read through the back story.
Entlebucher Mountain Dog
By origin I'm an Entlebucher Mountain Dog and originate from Switzerland. You'd think that would make me energetic and a lover of the great outdoors. Yeah right! I shattered that myth the first time I was asked to go to the toilet outside when it was raining. In fact that was a moment of great realisation for all of us. It was then I started to campaign for the rights of the underdog against the deprivation of being expected to use outside toilets without privacy or shelter.
Head of Pets
Moving forward six years and the Pet Dogs Democratic Party is now run from North Yorkshire. I campaign for the minimum wage for working dogs and the working time directive to be applied to all dogs. I have been able to get close to many local dogs and listen to their concerns. Usually, I listen from a good distance as they get irate when I get in the way of their work.
Alfie's Story about Shadow and Megan
By dint of long service, I was promoted to the position of Head of Pets, when first Shadow and later Megan came to join our pack. They are both breeding bitches and boy do you not want to be around when the hormones are flying in this house! Shadow is lovely, although it is perhaps no coincidence that one of her ancestors was called Bimbo. She's very maternal, but there is not a whole lot going on between the ears.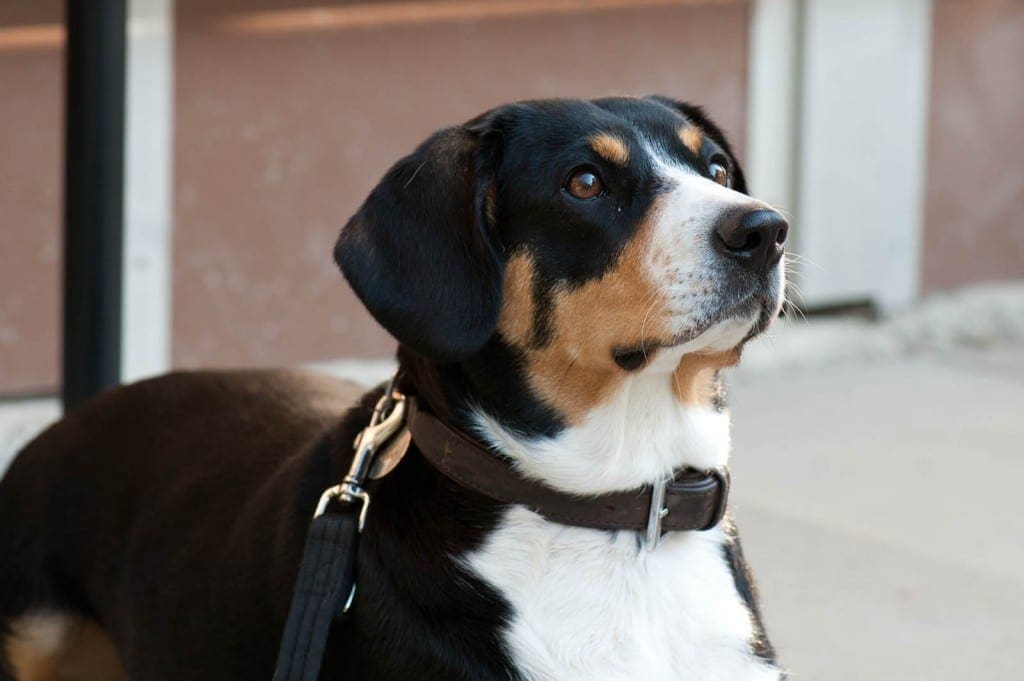 Megan on the other paw is as bright as they come and can give me a run for my money any day. Often the run is round and round the bush in the corner of the garden, but other times we do raise it to a more cerebral level and discuss some of the key dog issues, while chewing on raw hide. We are concerned about major topics such as care for the elderly, the free availability of education and not just obedience and of course the employment opportunities for the average dog.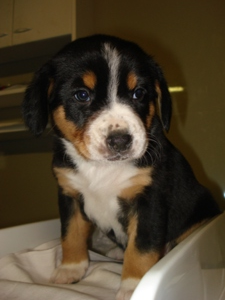 Alfie's story about Aristotle
Shadow had her first litter in September 2011. As is the way of these things my Mistress fell in love with one of the puppies. At last I was given a pet of my own and I'm responsible for bringing up little Aristotle. It is a big responsibility for a dog to act as mentor to a puppy and to be fair we get into quite a bit of trouble along the way, but for better or worse we are now a four dog household and Aristotle is the youngest.
I am on facebook and as with most dogs I'll befriend anyone. I just need to give you a quick sniff and as long as you've not rolled in anything too unpleasant then you're in.
Anyway, enough about me. How've you been?
To bring you up to date
Since Alfie wrote that, a lot has happened. Shadow had four litters in total and has now retired. Megan wanted to be an only dog, so moved to live in the Black Forest in Germany. Wilma moved to take control of the pack in 2015 and has been doing an excellent job of it ever since. When Alfie died in March 2020, at the age of 14 years and 4 months, Wilma took over the diary.