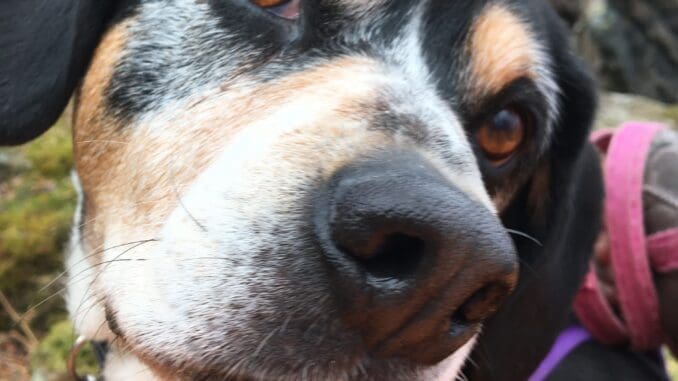 Nothing to report
I feel as though there's nothing to report. I think I'm improving. Mum is doing my eye drops twice a day and washing my shoulder wound with saline twice a day. I'm taking my antibiotics and trying to be a good girl. So far, I think things are going the right way, but I'm back at the vet for my next check up tomorrow so I'll know more then. Ari is also trying to be good and is already counting the days off to being signed off. I just hope he isn't being too optimistic and I know all too well that things can go wrong.
The garden
We are going around the garden but only on leads and it feels as though we're missing out on so much. Frances Drake is getting Mum trained quite well. He's learnt that if he quacks for attention when she's around she will go and find the food. He is now happy to swim up much closer to get the food, so he's keeping Mum entertained.
Mum is planning to spend some time out in the garden today. She has promised Ari she will try to fit in some of the jobs he's behind with, although she is keeping as many as possible for when he's well.
On a brighter note
Mum went to the National Memorial Arboretum yesterday. Dad was around to look after us. We sulked with her, of course. I did cheer up when she told me it would be a perfect place to take me to when I'm better. It's very dog friendly and walking round there is lovely. I have to get used to being out and about again first, but once I show I can be trusted she has said that we can go. It's always good to have something to look forward to.
Love
Wilma