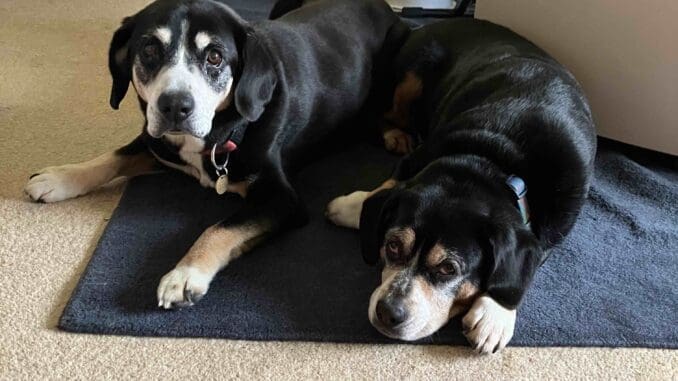 Twiddling my paws
Today we are twiddling our paws and waiting for Mum to come back from her hospital tests. She hasn't taken her antihistamines for five days, which has been long enough to discover she was allergic to even more than she realised. She hasn't done any gardening in that time as it was too high risk. Ari can't wait for her to say it's safe for them to get on outside. I must admit I'm looking forward to it too. It's not that I get involved in what they're doing, but I do like mooching around outside while they're there. I don't think she will take the risk today as she needs to have her medication back in her system first, but they have so many jobs waiting to be done.
Worrying about the builders
I'm starting to worry about when the builders start too. Mum says we may not be able to go out in the garden off our leads some of the time. She was wondering about putting a fence across part of the garden so we could get some freedom but it's easier said than done. Ari is mainly concerned about being able to access all his plants, but for me it's mainly the apples. Dad says he needs to harvest all the apples now anyway, so I'm worried this will be my last opportunity for this year. It's a shame to feel rushed about it when I do like to savour all the apples.
Seaweed
Ari is back on the seaweed again. He's been eating the mud which is what we always start doing when we are short of particular nutrients. Mum keeps kelp powder in the cupboard and gives us a spoon mixed with water each day to get things balanced out again. It's great for our coats too. Ari says he thinks it's because he's moulting at the moment and just needs a bit of extra help to grow his new coat. It's harder when you are as old as he is.
Love
Wilma
© Rosemary J. Kind 2023 All site content is subject to copyright and may not be reproduced without written permission