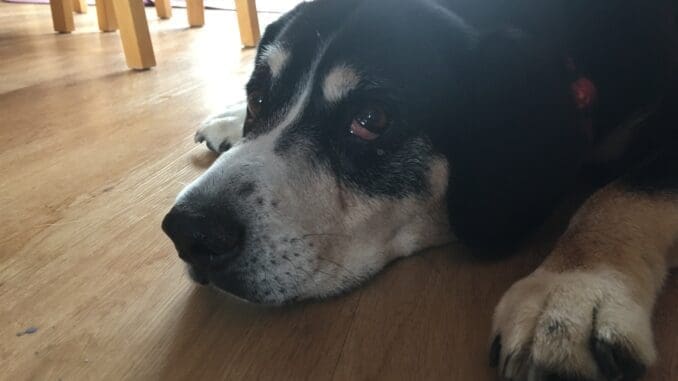 Expedition
Today, if things go to plan, I'm going on an expedition. So many times we drove past the sign for the Yorkshire Sculpture Park and today, if it isn't too wet, I'm going to visit. Mum really likes sculptures and I like the outdoors, so we will be happy whatever happens. Dad's not so keen on the rain, so I'm hoping it isn't too bad. I've made Mum promise to bring her camera. I wouldn't want to miss an opportunity, as you know. Now we just need to pile into the car and set off.
Weight loss not going to plan
On the other paw I had a not so good vet visit yesterday. Mum will insist on weighing me. All the walking seems to be making precious little difference. Apparently I'm still somewhat on the cuddly side. Mum has tried so hard and was so optimistic now the apples are finished. I almost felt sorry for her.
I found a lump
What wasn't so good was that whilst waiting for my appointment, Mum found a lump at the top of my leg. I do have a couple of benign cysts, but Mum said this felt different. She asked the vet to check it out, so I had to have a needle stuck into it and some cells removed. Sadly, it is not just a fatty lump. We all seem to get those and that was my first thought. It has to go away for analysis and I'll hear back in a couple of days. It's probably just another cyst, so I'm not worried, but it is important to find out.
Ari's ears
Ari's hearing had seemed better until he went swimming yesterday. He must have got water in his ears and so Mum set out to clean them a little. Oh dear, we are missing Shadow. She was the one who made sure we completed all our ablutions. As it turned out his ears really needed a good clean. He says they still feel a bit funny, but they're better than they were.
Love
Wilma