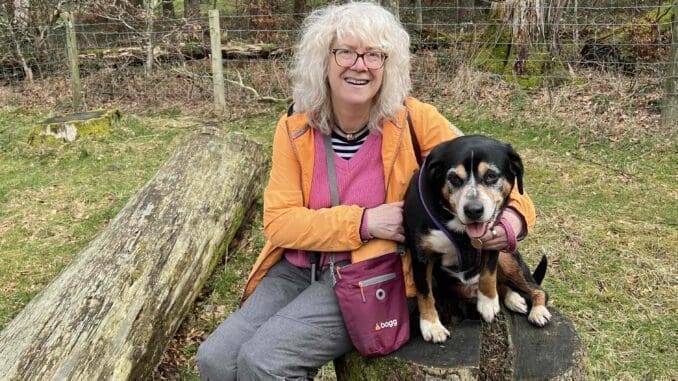 Putting our paws up
This weekend is going to be about putting our paws up. Much as I want to go for a long walk and Mum and I are desperately missing our time together, I just can't be trusted. The minute I have an opportunity I will find anything that I can use to scratch my eye as it's so uncomfortable. Even when I'm on lead I can't be trusted. I know I'm not doing myself any favours at all, but you know what an itchy eye feels like. You just can't stop yourself. I am doing a little better over cooperating on my eyedrops, but Mum is getting pretty desperate.
Dad's suggestion
Dad has come up with a suggestion of something we can all do together at home. He has proposed doing a jigsaw. Our help hasn't been asked for with jigsaws since the time Alfie ate a piece of one. It will be nice to be given the opportunity to take part – although I may have to watch instead as I'm sure even the box would be good to rub my eye on – or the corner of the table.
Dad's first suggestions were places that he and Mum could go to that don't allow dogs, so we usually avoid. Mum said with it being Easter those places would be busy anyway, so they shelved that idea.
Gardening
Ari has begged Mum to spend lots of time gardening with him. He says after his operation he may have to have more time indoors, so he wants to get on top of things before that. There are seedlings to transplant and other seeds to plant. He wants to get his potatoes in and weed the rest of the vegetable bed. To be honest his list of jobs is so long that I really don't fancy his chances of them all being addressed.
Love
Wilma