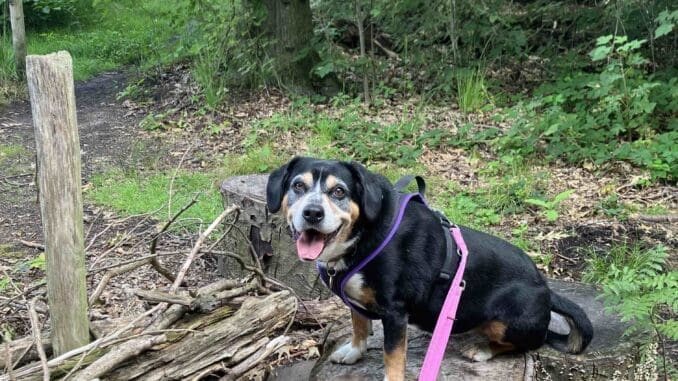 Now where was I?
Now where was I in all the stories? I didn't update you about my meeting with the Corgi. Well, excited as I was, it had to be postponed and we're still trying to arrange a date that both they and I can make. They seem to have a hectic social calendar, and alarmingly are involved in lots of dog training, so they may put me to shame. I wish I could meet them in person, it would be so much more fun than my computer. I don't know about you, but I find it so much harder to sniff bottoms over Zoom.
Aristotle's vet appointment
Ok, so now an update on Aristotle. I realise he's probably more important than me meeting a Corgi. But quite honestly I'm less excited about an abscess on his bottom. He went for his check up yesterday and it is partly good news. He is in less pain and some of the inflammation has gone down, but there is still an area of thickening. This may be infection related so he has another week on antibiotics to try to make sure it's clear. However, when he has his check up next week, if there is still a concern, he might need more investigation in case there's an underlying cause we haven't got to.
He was of course a good boy again, despite the amount of uncomfortable prodding he had in places that I can't bear to think about. At least he can cut down on the pain medication, which is a start.
After the rain
Well, after the rain of yesterday the garden has grown again. Ari is rather hoping that we'll all give him a hand outside for the day. There's so much needs doing. I've said, if I'm prepared to do more than just watch, would someone come out for a nice walk with me later. A deal has been struck and I'm spending the morning apple clearing.
Love
Wilma
© Rosemary J. Kind 2023 All site content is subject to copyright and may not be reproduced without written permission