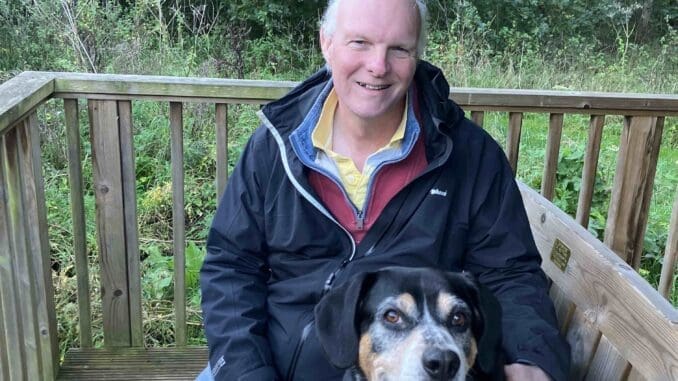 A good day
Yesterday was a good day. There was just Mum and Dad, me and Ari – no builders, no deliveries – just us. Ari mooched about with Mum doing bits and pieces in the office. I stayed by Dad's side as he was preparing stewed apple in the kitchen and I didn't want to miss out. We didn't do anything very much, but it was lovely all the same and there were plenty of cuddles along the way. Mum has cleared up the rest of the apples outside, but she still says Ari can stay on lead until after he's been swimming on Monday. She doesn't want anything getting in the way of him being able to start his hydrotherapy.
Better with two
Another thing making it a good day was that it really is better with a human to dog ratio of one to one. It means we get many more cuddles – and treats if we can get away with it. Ari was more settled than he's been for a couple of weeks, which was good for all of us too. He hadn't needed to go out during the night the previous night and we all felt better for being able to sleep through.
Sunshine forecast
We're all a bit excited that there might be sunshine forecast for today. Mum and Ari and going to finish cutting the hedges. They want to clear some blanket weed from the pond too. I'm just planning to find a sunny spot and stock up on vitamin D. There is nothing I like more than feeling sunshine warming my coat through. I'm not sure where I'm going to lie to do it as the grass is a bit wet. I would prefer indoors, but those options are limited at the moment. I'll see if Dad has any bright ideas. He's usually game for putting his feet up with me.
Love
Wilma
© Rosemary J. Kind 2023 All site content is subject to copyright and may not be reproduced without written permission