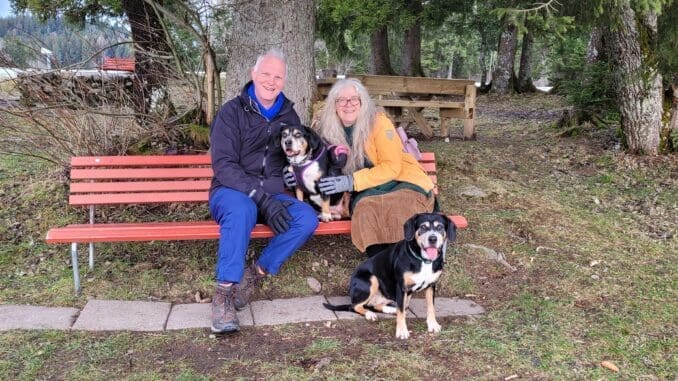 Differing views of sticks
My sister Valeria and I have differing views of sticks. Valeria is happy to find a stick and run about with it or chew it all on her own. I don't get that. A stick is about a game. I like to chase. I'm really interested in a stick if I think Valeria will chase me for it, or if we can share it together. I love running after other dogs and having other dogs run after me. Oh I chased my sister. Everywhere she ran, I ran after her. She wasn't interested in the game at all. She was happy just to run and play herself. It was great to see her but I don't think I understand her all that well.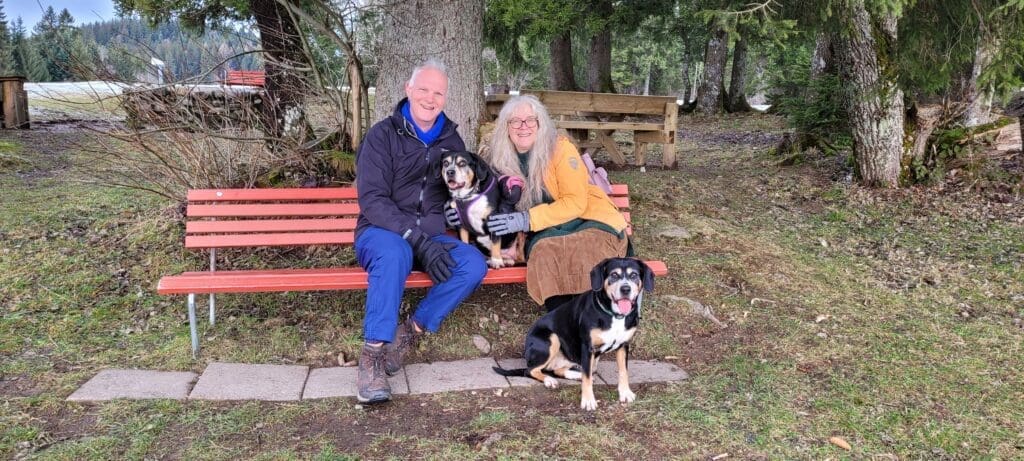 Glorious day
Despite Mum and Dad having lots to do around the house, yesterday was overall a glorious day. In the morning Valeria and I had a good run. Then in the afternoon I went for a lakeside walk with Mum and Dad. In between I had a good nap and felt I'd earned it. I didn't see my Mama but Valeria says she's a lot better than she was at Christmas which really is good news.
The good news is that I can do some of it again today. Life is good.
Feeling maternal
I had one of those moments of feeling maternal on our walk yesterday afternoon. We met a very sweet Beagle puppy and stopped for a chat. All of a sudden, out of nowhere I had to urge to behave in the sorts of ways that Shadow used to. I checked her ears were clean and asked if she was looking after herself properly. I have never done that sort of thing before. It's a worrying trend. Mum said that maybe I'm grown up enough to have a puppy of my own to look after. Dad doesn't seem so keen on that idea.
Love
Wilma