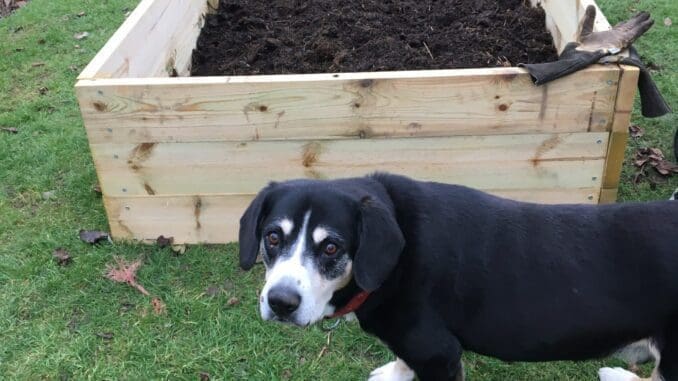 Technology issues
I'm having technology issues and I've had to call Mum in to help. She's out of her depth too, but at least we could look at it together. I'm sorry my diary isn't appearing at the right time in the morning at the moment, but for some reason lots of things aren't working and I'm having to find ways around them. I even sat down with Aristotle to talk through a few ideas. He suggested we might not need all the pages from the early years and I could make the site a little smaller that way. I suppose the technology for blogs didn't really expect there to be people who wrote every day (except one) for over seventeen years.
Aristotle's view of the technology issues
Aristotle's view was partly a way to hurry things along as he wanted Mum to go outside. He's put together a new schedule of what to plant when and yesterday was about transplanting the seedlings he's already started. They did go outside, but it resulted in several arguments. Mum wanted to thin the seedlings out, but Ari hates her doing that. At best he wants her to try to plant the ones she removes and at worst he doesn't want her to take any out at all. I think they reached a compromise.
Complete fail
What upset Aristotle most is that some of his seed planting has been a complete fail. He tried planting acorns, but they haven't worked. Mum did tell him he was going about it the wrong way, but he thought he'd try anyway. His Lobelia and Busy Lizzies seem not to have worked either and he has no idea why they have gone wrong. Mum says he can buy some from the garden centre to put in his planters.
More exciting
More exciting is that if it's not too bad outside today he will start planting the first of his new vegetable troughs. He's decided to put carrots in one and broccoli in the other. That way the squashes can take over the whole of his old veg bed and fill any gaps. He wants to save a line of the main bed for asparagus too. I'm not sure how this is going to be affected by his operation. I think he's probably planning ahead to cover how worried he is.
Love
Wilma