Licking my wounds
Yesterday was a quiet day of licking my wounds. Dad drove off to take Rafa to London about 8am and then we all started to unwind. Mum gave me lots of cuddles and a lovely cuddle back in bed. We had an hour just the two of us while Ari went back to bed for a while. Then we all spent the whole day out in the garden, even when it rained a little.
When I say I was licking my wounds, I can't actually get my head around to lick it. I did show Mum just in case she thought we should do anything. This was one from two days ago. She said I should have showed her at the time, but I tried not to make a fuss. Mum bathed it in salt water and rubbed some Germolene in. She says she'll check it over the next couple of days.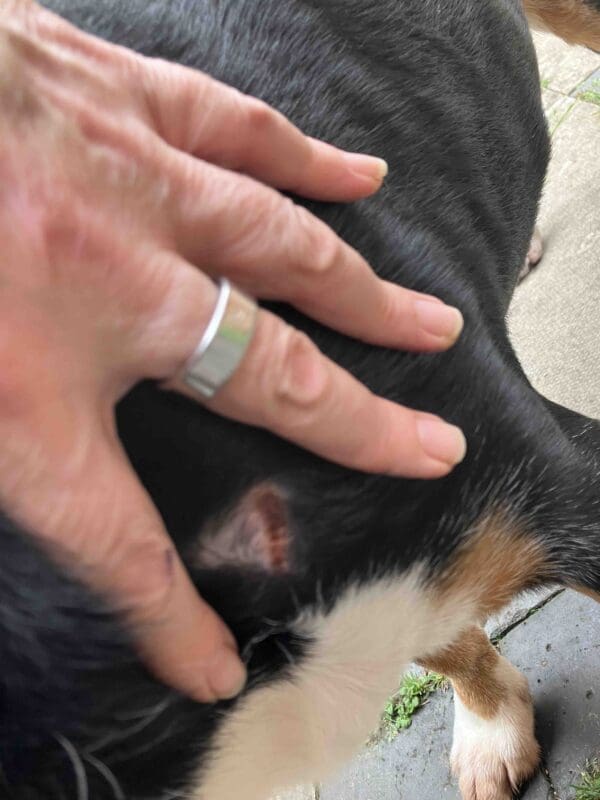 Working hard
Ari tired himself out working hard in the garden. He and Mum did quite a lot of mowing. I watched them both walking up and down for ages. They also moved almost all the rest of the plants that needed moving as well as a whole load of top soil. He's just got one quince to move, but it's quite large and they don't think they will manage to get the roots out well enough, so it may be a lost cause.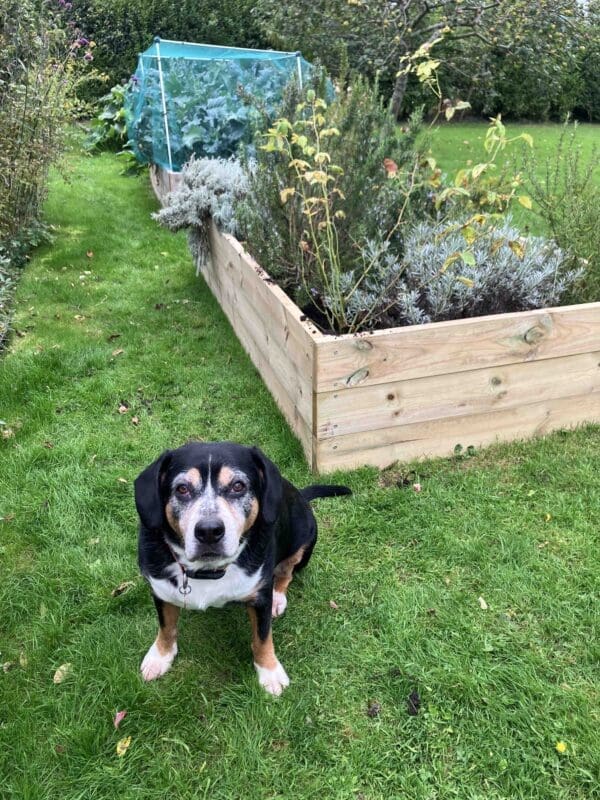 We put the crate I'd been using back in the shed too and moved my bedding and pillow over to the big crate that Rafa used. Mum cleaned it out first and washed all the bedding Rafa had been using. It did seem strange without him around and we really hope he's doing ok. I think he'll be much happier now he doesn't have to live with any other dogs again.
Love
Wilma
© Rosemary J. Kind 2023 All site content is subject to copyright and may not be reproduced without written permission