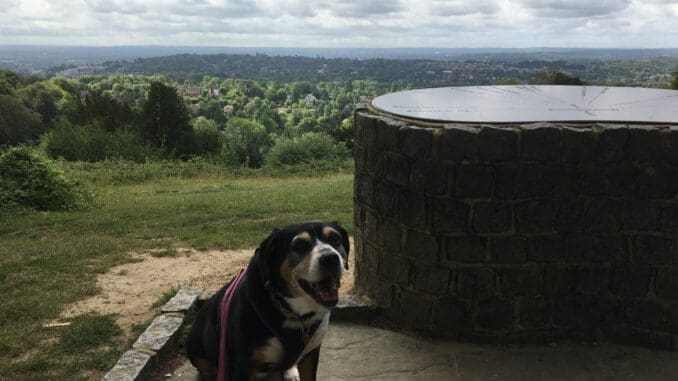 Steady progress
Rafa is making steady progress at the moment. He's slept quite a lot and said he's been feeling emotionally exhausted. Mum has been teaching him to be happy in a crate for times he needs a safe space. He didn't want to go in at all to begin with, but Mum put a line of treats down and let him go in when he was ready. Then while he was in there she went and gave him a treat and told him he was a good boy every few minutes. He wasn't in there for too long and went outside to relax when he came out. Then he had a little time in the crate after lunch and was happy to go in when asked. It's a start and he will realise it's a good place to be for some quiet from the rest of us.
Wanting to play
The other thing that happened yesterday afternoon was that he went and fetched one of his toys and asked if we could play with him. Dad took him outside for a little game of fetch and he barked more in that time than he has since he arrived – Rafa that is, not Dad.
The other good thing is how much better he says his legs are feeling. Mum has put him on anti-inflammatory medication and started him on the vitamins and turmeric that we all have. He was actually running around yesterday which was a big change from his arrival.
No howling
The other good thing yesterday was that Rafa didn't howl. He still spent some time sitting by the front door, but he didn't scratch at it and he didn't howl.
Today will be another quiet day for him and helping him learn the ropes so that we have the best chance of things working when Ari comes home tomorrow. Mum wants it all to be as low-key as possible and I think at least to begin with she won't have all three of us running around together. We all need to find our feet and accept that we live together first.
Love
Wilma
© Rosemary J. Kind 2023 All site content is subject to copyright and may not be reproduced without written permission