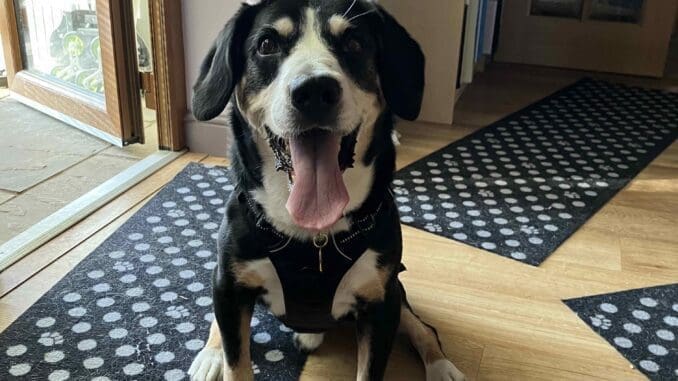 Good news for Rafa
Today is all about good news for Rafa. He's moving back to live with a good friend of his family, who knows him well. He will be an only dog and have someone he can call his own. He says he's feeling anxious about the change, but more because he's scared it's too good to be true than anything. He's also become very attached to Mum and sees her as security and a constant, so is a little worried about having to leave her. Dad is going to drive him to his home in London and make sure he gets there ok. It's a difficult day for him and we really do wish him all the best and hope that he will be truly happy. He deserves to be.
Time to relax
Once Rafa is underway it will be time for the rest of us to unwind too. It is going to take me a little time to get over the last few weeks, but I am looking forward to lots of time outdoors and lots of cuddles with Mum. Ari has still got five plants to move and I know he wants some help cutting the grass, so that will be his way to unwind. We're also planning a big cuddle on the settee, which I think Mum needs too.
We need to do some repairs to my old crate too. Mum wants to make sure it's in a state I can use and put my bedding back in. She says there is a spare on in the shed if I decide it needs too much work. We can put the one I've been using away in the shed too, which will help towards getting things ready for when the builders start.
Good luck Rafa and we really hope you'll be very happy.
Love
Wilma
© Rosemary J. Kind 2023 All site content is subject to copyright and may not be reproduced without written permission