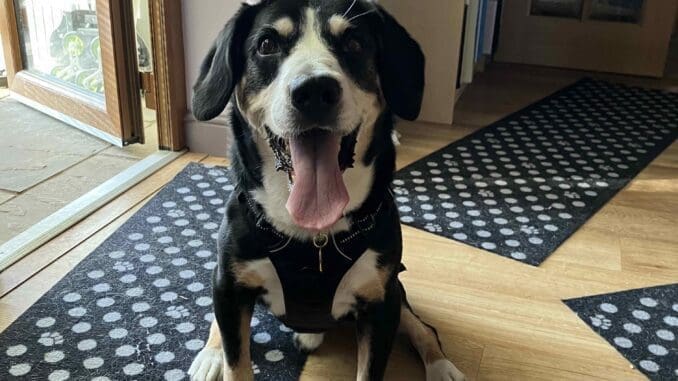 Watching the door
Rafa spent all day yesterday watching the door for Mum coming back. He knew Dad was here. He also knew we were here, but it was Mum he wanted. The rest of us didn't take it personally. To be fair, in his paws, we'd probably do much the same thing.
Dad made sure we all had some time outdoors, even though there were men working. He explained to us that we were going to have to get used to having the builders around, so we may as well start now. I had a bit of a bark, but I just wanted them to know I was boss.
Plant moving
When Mum came home she and Ari went out to do some more plant moving. They don't think the one they moved yesterday has gone quite so well. Mum said she will surprised if they don't lose that one. Ari said he can always grow some more from seed, but it takes a while for them to get to the size this one was. They need to start on the big rosemary bush and the big sage bush next.
I had a run round while Mum did some mowing. It was good to have good enough weather to really enjoy being outdoors. Today is looking good too.
Rafa going to the vet
Rafa is going to the vet this afternoon to talk about medication to help him stay calm. He needs some help until he settles properly and help him deal with all the changes. He's spent a lot of time chewing on the old antlers that are lying around and that seems to be helping. He's not too bad company when he's occupied and content. It's just when he gets upset he seems to flip out and become hyper. Some of it is confusion and separation anxiety, part is him grieving but there are also problems when he can't hear properly or doesn't see something quite right.
Love
Wilma
© Rosemary J. Kind 2023 All site content is subject to copyright and may not be reproduced without written permission