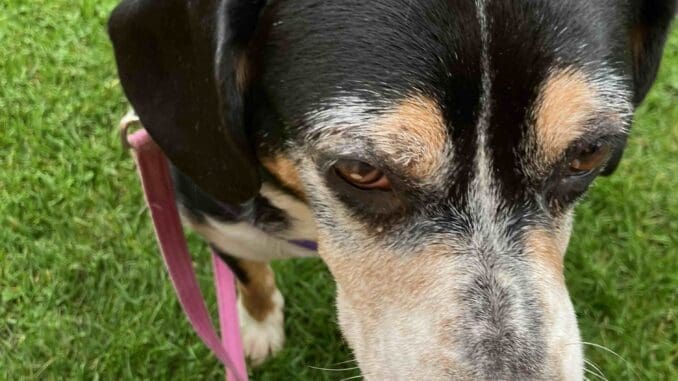 Pinching apples
Yesterday was a pinching apples sort of a day. I confess I was scrumping. You really can't blame me, Mum kept walking me around orchards and there were apples everywhere. I sniffed some and ruled them out. They looked nice enough but they were too tart for my taste. Apparently it's all about ones which are suitable for making cider. All I can say is that I'm glad Dad has planted our cider apple trees in the front garden at home and the ones in the back are more to my liking.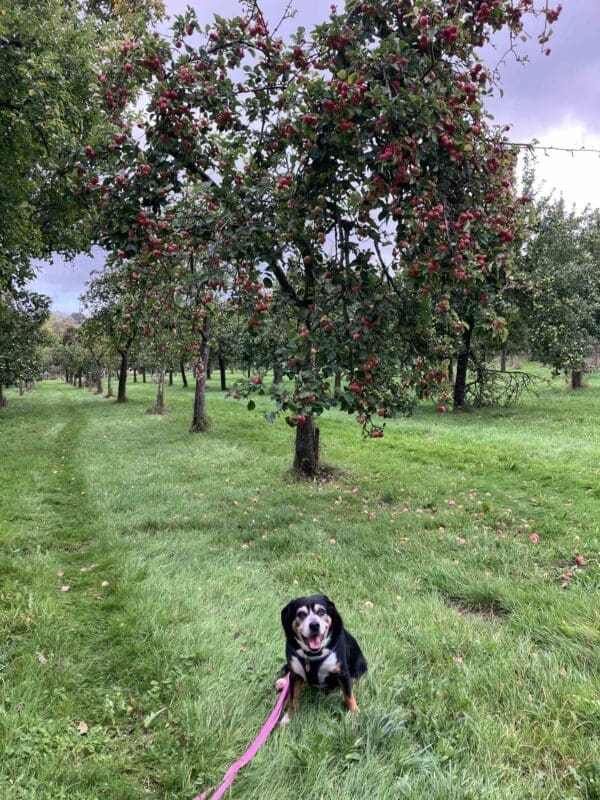 Mum did tell me off for eating the apples. She said they weren't ours to help ourselves to, but I'm sure they won't miss the couple I had before Mum stopped me. I did put one down when asked – I hope that one doesn't end up in someone's cider.
We also went to a National Trust property called Barrington Court. I couldn't go indoors, but there was plenty to look around outside. I wasn't allowed to go into the kitchen gardens either, which was more annoying. Mum took this picture to show Aristotle of their pumpkin patch. She's going to talk to him about doing something similar at home next year. I was fed up I couldn't see it first paw.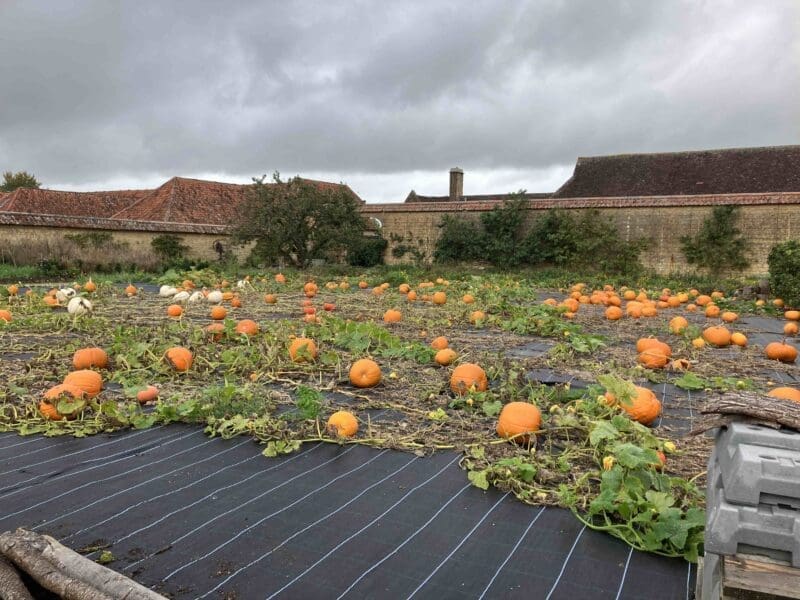 The time there didn't end well. We were sitting down having a cuddle and a chat when Mum found a large lump at the top of my leg, very close to where I had the sarcoma removed earlier in the year. You can tell how worried Mum is as she rang the vet there and then and has made me an appointment for Tuesday morning, being the first chance we have. I hope she's worrying unnecessarily, but we both know there's something wrong, from how other dogs have been treating me and how I've been behaving around other dogs.
Love
Wilma
© Rosemary J. Kind 2023 All site content is subject to copyright and may not be reproduced without written permission