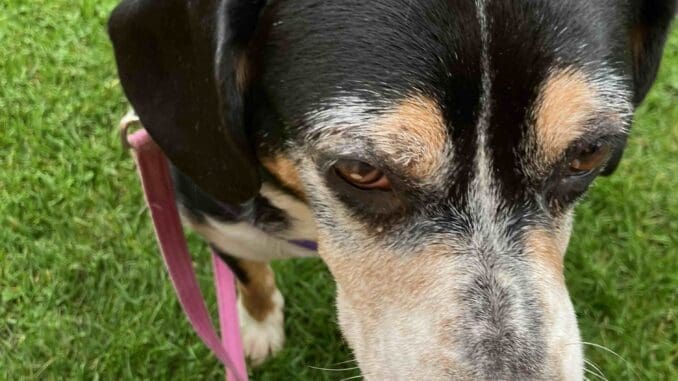 The things you see
The things you see when you're out for a walk sometimes make you laugh. Mum and I were having a lovely time yesterday. We went for a walk around the racecourse again and the weather was lovely. We see so many dogs there that it does us both good. Now I'm feeling better I'm not reactive around other dogs, I just want to play. Better still other dogs aren't reactive around me, so everyone's happy.
We saw a man with no teeth walking an elderly dog with no teeth. Oh they could have won dog most like it's owner without any problem at all. Then we saw a man with a ball thrower and lead but no dog. Mum wondered if he'd lost his dog, but he didn't look at all worried. As it turned out his dog had just wandered off somewhere and when we saw him the other side of the course they were ambling along together.
Garden situation
The garden situation is getting more difficult. The builders are preparing to work in the yard next week, which will mean we cannot use the back door. Going out is going to get quite complicated for a while and given it will be getting dark early Mum is a little concerned about how it will work. Ari is getting very anxious as he has so much to get on with outside. I said he should just relax and it would all sort itself out. I just hope I'm right.
Off to Bedford
Today I'm going to see my cousin Flossie in Bedford. We've not been for a walk together before so I hope we get along ok. She's much younger than me and may have more energy but we'll see. It'll be fun to have a bit of an outing and get away from the building work for an hour or two if nothing else.
Love
Wilma
© Rosemary J. Kind 2023 All site content is subject to copyright and may not be reproduced without written permission