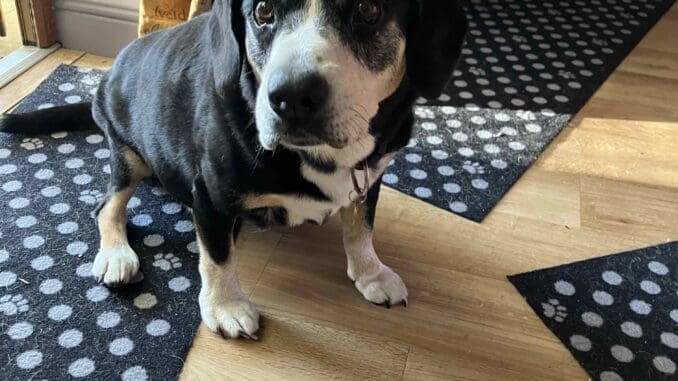 Coping with boredom
I'm coping with boredom by taking over the diary for a day. Wilma says she doesn't mind, so here I am. I went for my annual vaccinations yesterday. The vet asked how I was. I'm not sure if he meant it in the way people do when they're just being polite. But I told him anyway. He at least pretended to be pleased that my poo yesterday morning was much more normal and my tummy has stopped hurting.
Then he made me laugh when he said I'd still got good muscle on my back legs 'for my age'. He should have seen me in my youth. My legs are a poor apology these days. Mum is hoping that hydrotherapy will help with that, but I'd still rather not go.
So why am I bored?
At the moment the garden is complicated. Mum is making sure the builders are making it safe for us and I was all excited hoping that now my tummy was improved Mum would give me the freedom to get out and do some gardening. Sadly, she's one step ahead of me and says that until she has had the opportunity to rake up all the rotten apples then I will not be allowed out unattended. For some reason she thinks they may be the root cause of my bad stomach. Anyway, she says it is her first priority after cutting the hedge behind what used to be the carport and at some point will become the garage. She can get to bits that she can't normally reach and wants to make the most of it.
On the bright side, she has managed to salvage a whole load of wood from the carport so that we can try some new garden projects, but says I have to wait until some better weather and the garden not being quite so wet.
Love
Aristotle
© Rosemary J. Kind 2023 All site content is subject to copyright and may not be reproduced without written permission