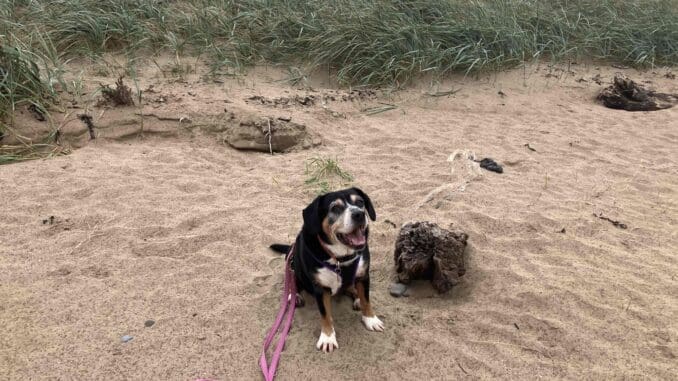 Somewhere different
I always like going somewhere different. The walks I go on are great and as you know I have my favourites, but when Mum says why don't we try somewhere new I'm all in favour. She's off to have her hair cut on Wednesday. Apparently she has to drive past a big country park to get there. She's been thinking we ought to go, so now it's not too warm for me to sit in the car while she has her hair cut, she asked if I'd like to go along. The plan is that we leave here early and go for the walk before her appointment.
I'll be glad to get away from the building work and Ari can be in charge while we're out. He doesn't mind so much as he can sit in the office and shut the door, so he's not too badly affected if they are in the house. It will work out well as I think there's a race meeting that day so I can't go to the race course anyway.
Christmas list
As it was a dull blustery day yesterday, I spent some of the time thinking about what I want to write to Santa Paws. I've been a good girl again this year, I know that because Mum tells me. It means I'm hoping that Santa Paws will have me on the list of dogs he'll be visiting. The problem is that there is very little I really want. I'm already a very spoilt dog and have everything I could ever need.
I guess I've reached the age where I start to ask for things for those around me who I love. Things Santa Paws can't really deliver – like good health. Ari is asking for world peace, so that one's already covered. I guess I could ask for a cure for cancer, seeing as that is one that I have personal experience with, after having my sarcoma removed.
You wouldn't think a Christmas list could be so difficult.
Love
Wilma
© Rosemary J. Kind 2023 All site content is subject to copyright and may not be reproduced without written permission