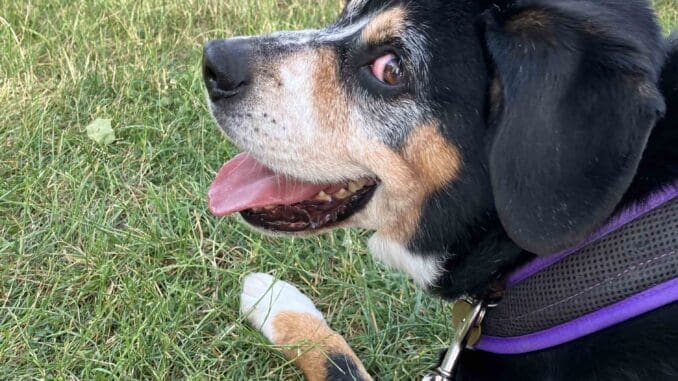 Second Puppyhood
It's really funny but I seem to be having a second puppyhood. It is years since I had the zoomies, but being cooped up so much with the builders here is giving me energy to burn off. I've got all my toys out and distributed them around the house. Now, just like when I was a puppy, I pounce on one for no good reason and then run around the house with it. I had forgotten just how much fun a dog can have. Although I am worrying the life out of Aristotle, especially when he's in the way when I run past.
I had to laugh when I heard Mum apologising to one of the builders when he came in the house and had to step over a cow, an elephant and two antlers just to get across the hall. You can never be too careful with cows.
Back in place
The lemons were fine while they had to be moved and are now back in place by the window so they get enough light. They will be ok for a week or two when the window they are using ceases to be a window and becomes more of a wall. Then they will need a new home, but for now both they and Ari are happy.
Ari is off to his hydrotherapy again today. He's not feeling as keen as last week. He says he's feeling a bit under the weather and would rather just put his paws up. It gets him out of the house for a bit and Mum has reminded him how much good it is doing him. I'm sure he'll be fine. I've asked if I can go and sit in the car while he's there. To be honest, I'd be happier with that than being left in charge of the building work.
Love
Wilma
© Rosemary J. Kind 2023 All site content is subject to copyright and may not be reproduced without written permission