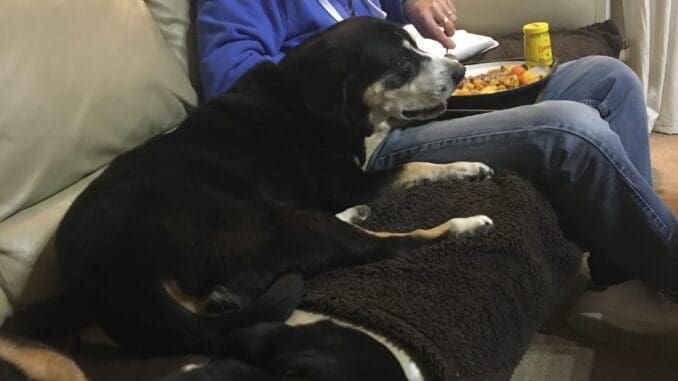 Boy time
I'm enjoying having some boy time with Dad. He's away for a couple of days, but that just serves to make me realise how much I'm enjoying having him at home. He's such a soft touch when it comes to me begging for some of his lunch. He even apologises when it's something I can't have.
Mum and Wilma are booked for a girls few days away in a few weeks and I can't wait. I will be staying at home with Dad and having more male bonding time. We're both deaf to Mum's pleas of the house not being in too bad a state by the time they come back. We will probably be slumped in front of the television together, just happily being boys.
Getting behind
The gardening jobs that Mum and Dad haven't helped me with are starting to mount up. They have both promised that Sunday will be devoted to some catching up. Dad wants to get his new apple trees planted, which doesn't involve me as they are in the front garden. As the only job he and I are planning to do together is the potatoes I don't think it will be too much of a problem. It's Mum I'm really waiting for and she has promised we will get on from when she is free on Saturday afternoon onwards. It helps that Wilma will be on crate rest until Monday so there are no big walks to fit in.
I can't wait for us to dig to the bottom of the compost bins to get the good compost out. I know it's mainly so we can fill my new vegetable troughs but I shall be sneaking a nibble here and there. Mum is most concerned that I don't find too many fermented apples. She's such a killjoy.
Love Aristotle