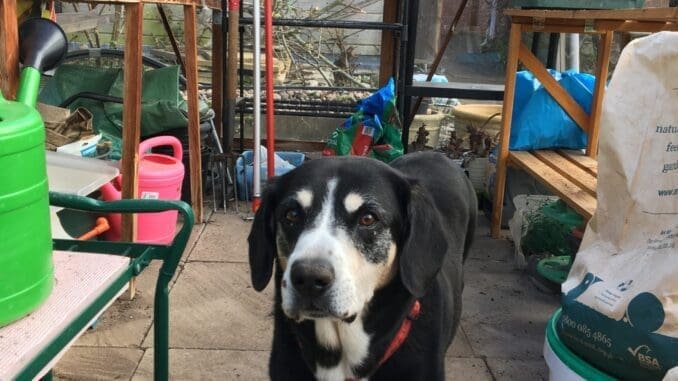 Jack and the beanstalk
Jack and the beanstalk have nothing on Aristotle and the spaghetti squash seeds. Mum thought they still had a couple of weeks to get the vegetable bed ready where they are to be planted as the seeds only went into pots two days ago. Two days is all it has taken them to germinate and start to make a bid for freedom. Mum can only think the conditions must be ideal for them as she is astounded by their progress. The upshot is Mum and Ari need to do a lot of digging out of weeds quite urgently so that there is space to plant them all.
Given how much we all enjoyed eating them, it is quite exciting. The seeds came from some of the ones we grew last year.
Lots of fun
About ten of my friends met up at the agility fun day yesterday. It looks as though they had so much fun. I'm really envious and just hope I can be out an about soon. We have our Club AGM today. There's just one small problem. The Government has arranged the phone alarm test to coincide with when we are due to start. Although we're all meeting on Zoom it could be a bit of a problem when everyone's phones go off and I do wonder if we dogs might find the noise a little upsetting. I wonder if the people setting up the test have taken our needs into consideration when deciding what the alert sound is.
Photo Competition
As I couldn't go to the fun day, I spent the day going through our photos from the last year to see which ones we want to submit for our Club photo competition. The winning entries go to make up the following year's calendar so I thought we should give it a good go. This is where I start to feel guilty as I find how many more photos Mum takes of me than she does of Aristotle. I did find some of him to put in too, but there were more of me.
Love
Wilma