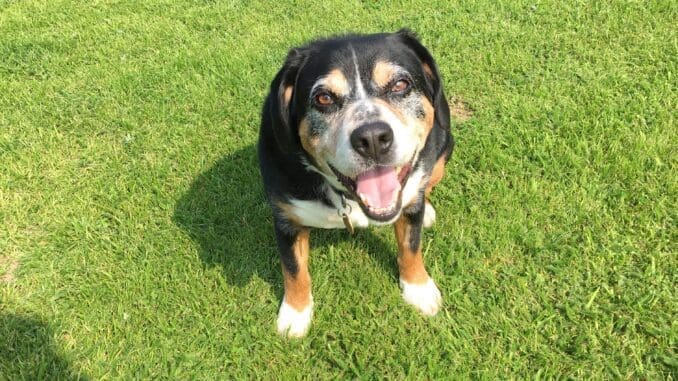 Lawnmower wrangling
We've discovered the sport of lawnmower wrangling. I think Ari told you that his lawnmower is overheating and so Mum spoke first to a local repair place and then as it is under guarantee, to the place it was bought from. That was when they were told they needed to send it back. Sending back a lawnmower when you have its original box is one thing, but when you a) don't have the box b) don't have any big box and c) can't remember how to dismantle the lawnmower – it is rather more difficult.
Thankfully for Aristotle Mum watched Blue Peter when she was a child. There is not a lot she can't do when armed with a cereal packet and sticky backed plastic.
The end result
Mum and Ari wrestled the lawnmower to the ground. Then with several small boxes, several full rolls of tape and some old plastic garden bags, they finally won. The end result might not look pretty. It may be very hard for the collection man to take away, but it is securely wrapped.
I did try winding them up just before they finished by saying to Aristotle, 'Wasn't there a piece of paper you should have put inside?' You should have seen his face. Mum reassured him that they'd followed all the instructions.
Swimming
Mum took Aristotle swimming again yesterday. I almost felt sorry for him. He really didn't want to go. Mum said he was shaking when he got there. He put a special collar in in the pool to help keep his head out of the water, so at least he didn't get water in his ears this week. That was the only thing he said was better. If swimming didn't do him so much good, Mum wouldn't make him go as he dislikes it even more than previously, but it is helping him, so sadly it's essential.
Love Wilma
© Rosemary J. Kind 2023 All site content is subject to copyright and may not be reproduced without written permission