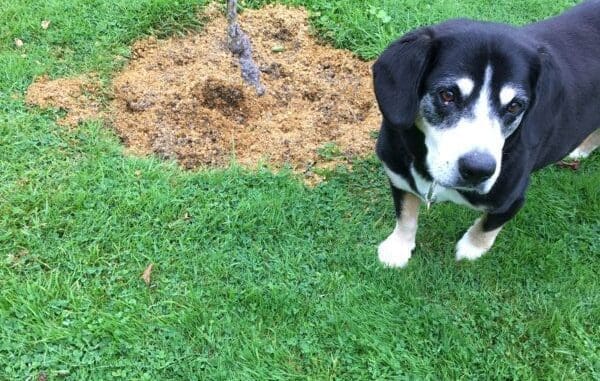 Anything for a quiet life
Yesterday Aristotle said he was prepared to do anything for a quiet life. If that meant for a day or two until we get Rafa onto some suitable medication, then he was happy to oblige. In some ways it means Rafa has got what he wants, but it is only temporary until we can ask the vet for some help. Mum is going to ring the vet today to make an appointment for him. We're all hoping that she will get him in as soon as possible, especially Aristotle.
Plant moving
Aristotle did help Mum for a little bit of time in the garden. He said it was lovely just to let his fur down for a while. Between them they moved a rosemary bush and a lavender as well as lots of topsoil. What was funny was that he plants were in the old border around the existing patio. The wall that goes around the edge will be replaced as part of the building work. It turns out that's a good job as some of it fell down while they were digging. Mum says the mortar between the bricks is not the right composition and it's too crumbly. I hope our builders will get things right.
Hole digging
Why when you've got three dogs in the house would you have a human come round to dig some holes. It seems a very strange thing to do, but that's exactly what's happening today. There is something very frustrating for a dog to be indoors watching a human digging holes through the window. Especially since when we do it we normally get told off. There are times when life really doesn't seem fair.
It isn't even as though Mum will be here while they do it. Dad is in charge today, while Mum goes to the dentist. I think Rafa is going to sit in the office with Dad so that we get some peace and quiet.
Love
Wilma
© Rosemary J. Kind 2023 All site content is subject to copyright and may not be reproduced without written permission