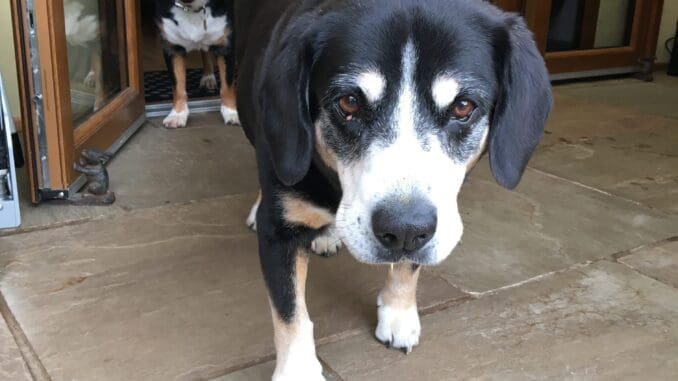 What a day
What a day it was here yesterday. Mum and Ari cut more grass than I think they've ever managed in a day before. Mum said her step counter said she'd walked 21.8km and most of that was cutting grass. I watched most of yesterday's activities as I wasn't feeling too good. I don't really know what's wrong, but I'm definitely under the weather and it isn't just that I overdid it at fun day. I opted out of some games as I wasn't feeling quite right then too. Mum is going to ring the vet to see if I can get an appointment. I asked if I can see the same vet as last time, but Mum can't remember which one it was.
Old garden room
Our old garden room, which was a sort of conservatory thing, is now empty. Oh you'd have laughed if you'd seen Mum and Dad trying to move all the furniture out. To be fair, getting it out wasn't really the problem, it was finding somewhere to put it. Doesn't everyone have a settee in the kitchen? Unfortunately it does prevent anyone sitting at the kitchen table, but you can't have everything. We aren't quite at the point of piling one lot of furniture on top of another, but Mum says that may happen when the builders need to access some of the rooms like the kitchen.
The lemons came into the lounge too. I do hope they like it. At the moment they will need to put up with watching the rugby world cup, but after that they might get some peace and quiet.
Ari's biggest worry
Ari's biggest worry is how easily he will be able to get to his vegetable beds. He still has some crops to harvest and doesn't want to do that earlier than necessary. Mum has said she's sure it will all be fine, but then I heard her say to day she really has no idea.
Love
Wilma
© Rosemary J. Kind 2023 All site content is subject to copyright and may not be reproduced without written permission