Mama Susie
I cannot tell you how wonderful it was for me to see my Mama Susie yesterday. Mama is fifteen years old tomorrow, which is a very great age. She is slow. Her legs don't work very well but she is happy. She was pleased to see me and Mum. Mama Susie is still interested in everything that is going on. Both Mum and me think she is just as beautiful as ever too.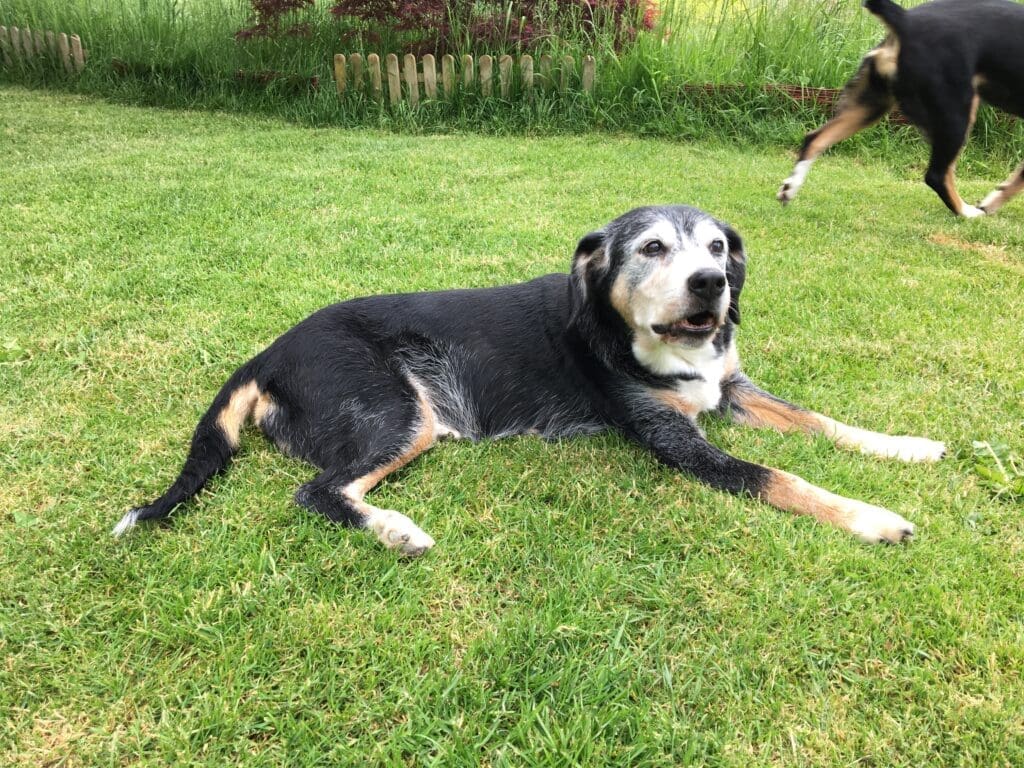 She's not strong enough to go out for walks anymore, but goes out in a buggy sometimes, just for a change of scene. I really am a very lucky puppy to have such an amazing Mama, but I guess you know that already.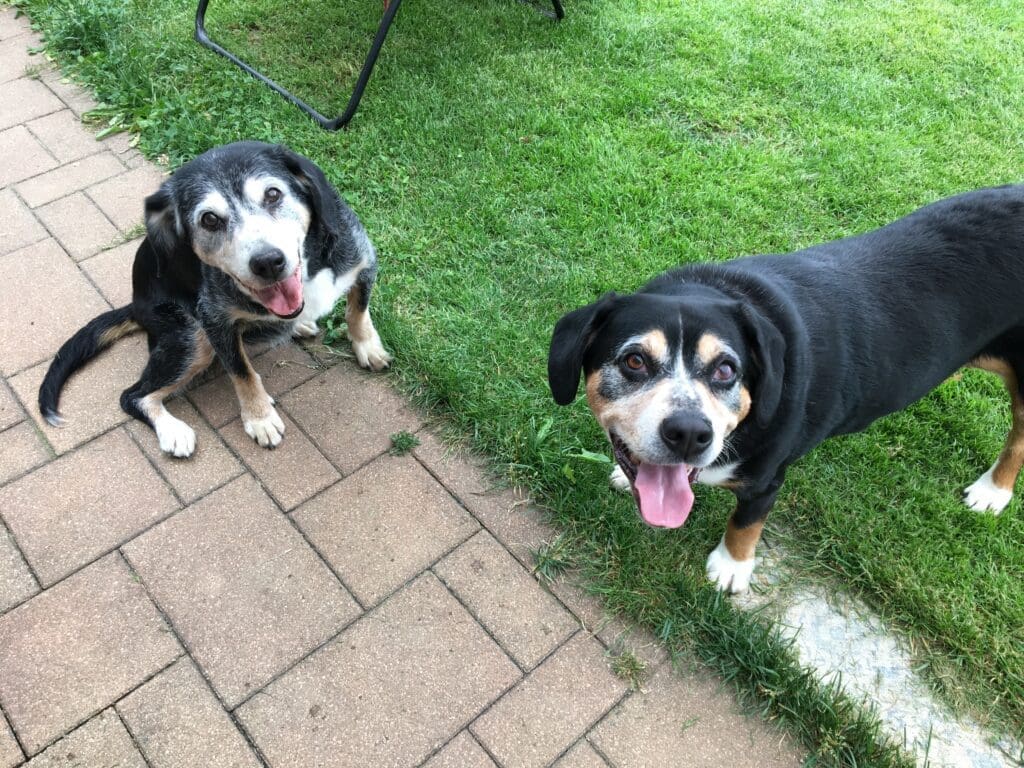 Chasing after the boys
Much as it was lovely to see my sister Valeria too, we were both vying for the attention of a very handsome visiting male dog. His name is Elan and he's three years old. I really was flirting with him. The Jack Russell from the other day is old news. I've found myself a real man. There was just one small problem. I was a bit too full on and I think I scared him. Valeria just gave a shrug or her shoulders and 'that look' and he was interested in her. I really must remember to try the more subtle approach, but it's just not in my nature. I wanted him to chase me. He wanted to run for cover.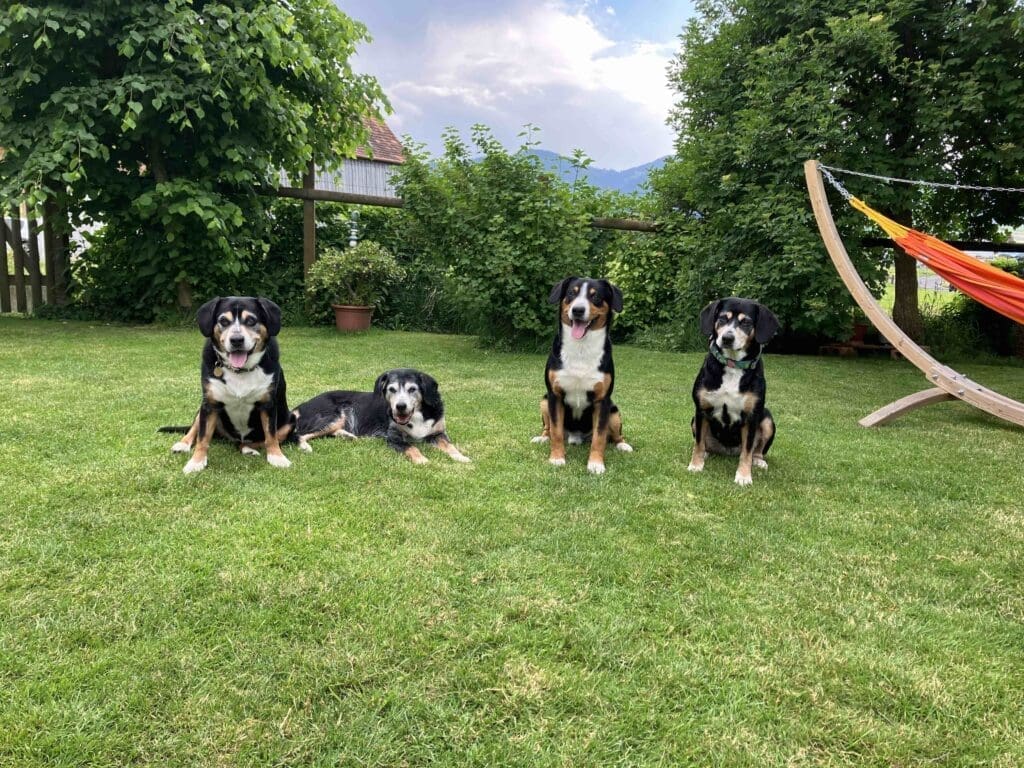 Walking at all hours
This getting fit lark is all well and good, but since when did I go for walks at 7.40am? I kid you not. That was the time I was up on my mountain yesterday. Today I'm going at 8.00. Whatever happened to holiday lies in. Mum says it's to make sure we go when it's cool and comfortable to walk. I went again in the evening after things cooled down a bit. If I keep this up I shall be back in shape in no time.   
Love
Wilma
© Rosemary J. Kind 2023 All site content is subject to copyright and may not be reproduced without written permission