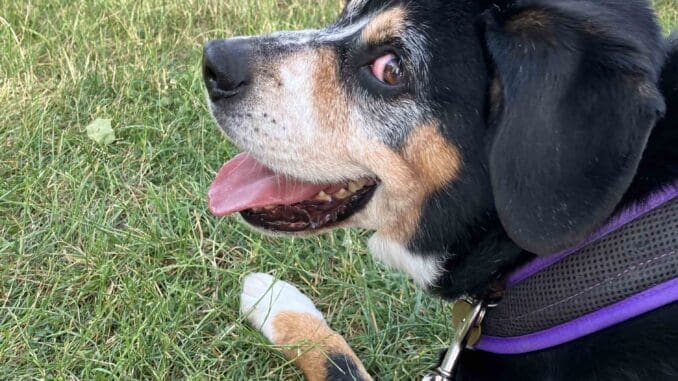 Just too much
The temperature and busyness of a city is just too much for a country girl like me. I think that sort of living is something you really have to be born too. I'm a mountain girl. I like to be surrounded by green fields, quiet and… well, mountains.
Our drive yesterday from Domodossola to Lausanne was quite different than my usual trips. I had my breakfast and an early walk before we set off. At that point it was only fifteen degrees and I thought it was going to be an easy sort of day. Then we set off.
My first surprise
My first surprise was the car train through the mountain from Italy into Switzerland. I've never seen anything like it. It's not at all like the Eurotunnel that I'm used to. However, it didn't involve lots of queuing and it all went very well. We came out the other side into a part of Switzerland I don't think I've been too before. There was a wide valley between some very rocky and rugged looking mountains on either side.
My next surprise was to stop at a service station called St Bernard with some lovely sculptures of the dogs outside. Mum said it was the area they come from and they are named after the mountain pass, a little bit like me being named after a valley.
Rising temperatures
By that stop it really was too hot. I got out for a quick pee, but didn't hang around. Then we drove along by lake Geneva past all the vineyards until we arrived in Lausanne. Oh boy was it hot when I got out of the car. I had my lunch and a quick pee and was then glad to go into the hotel where there was air-conditioning. We didn't go out again until four in the afternoon, so that we weren't under quite such direct sun, but it was still too hot.
The best part of the day
The best part of the day was definitely the late afternoon and evening. I even forgave Mum making me sit at another pavement café. I went for a barbecue with Ruff. Oh it was good to see me. He even gave me a kiss hello, which was lovely. We went to a very big park by lake Geneva. It was amazing. There were so many people enjoying themselves. Some were eating, others were rowing, cycling, running, playing ball. I'm used to seeing dogs playing and people being boring sitting around. Here the people were playing too. It was so lovely for a dog to see. I told Mum that we should go to places like that more often.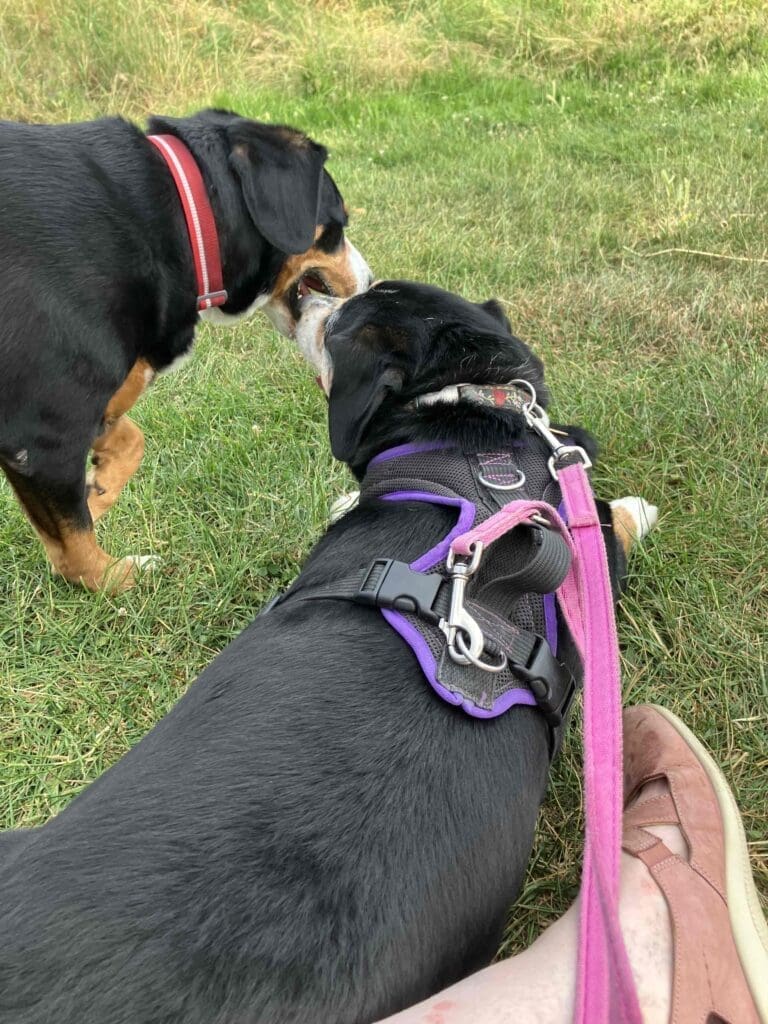 Love
Wilma
© Rosemary J. Kind 2023 All site content is subject to copyright and may not be reproduced without written permission