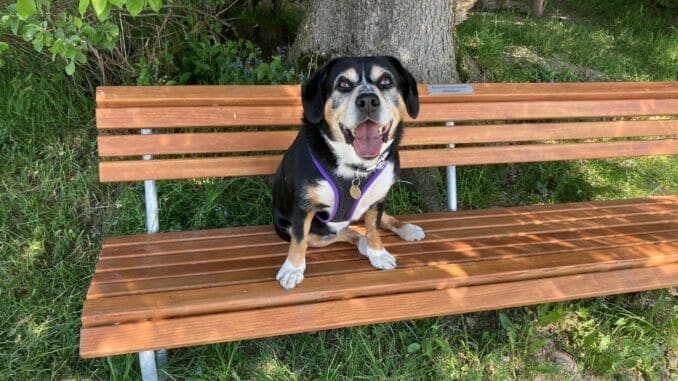 Loud sheep
We have some very loud sheep in the field behind the house. I've been good, I haven't answered back. To be fair, I understand sheep about as much as Mum understood Italian while we were away. I'm guessing here, but I think they are just glad it's cooled down enough in the evening to be out and about. They don't baa much during the middle of the day. I think they are probably sheltering then. I know I don't want to be out in the heat, so I don't see why they would want to. I'm just glad it's sheep and not cows. If it were cows I'd be feeling I should be doing something about it, but I can ignore the sheep.
Bonfires
Yesterday got a bit complicated. Mum hung the washing out. She opened lots of the windows to keep the house cool and went outside to cut the grass. Everything was going well until she came inside to cook lunch. She could smell burning and for once it wasn't her cooking. Someone a field away from us had a big bonfire. I haven't seen Mum move so fast for ages. She's asthmatic and doesn't cope well with smoke. Between us all we shut the windows and got the washing in. I don't think I've ever heard Mum swear so loudly before. She really wasn't happy. Our house got really warm before it was safe to open the windows again.
More mowing
Today Mum will mainly be mowing the grass and I shall be lying somewhere cool. You might think she mowed yesterday and you'd be right. The grass was so long that she had to part cut it and then needs to cut it again. I suspect she's going to be gone sometime! We can always go and talk to the sheep if we get bored. It would be a mix of paw signals, but I'm sure we could make ourselves understood.
Love
Wilma
© Rosemary J. Kind 2023 All site content is subject to copyright and may not be reproduced without written permission