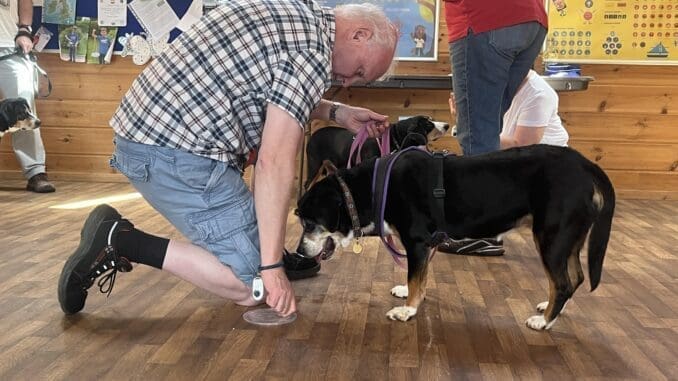 The whole fun day story
I know Ari didn't want to talk about it yesterday but let me give you the whole fun day story. He didn't have a good day. It all started with the tyre pressure warning light coming on. We were already in the car and ready to go. Mum and Dad decided to check the tyres and put some air in. Three were fine, one the valve seemed to be stuck so they weren't sure, but it seemed ok, so we set off. When we braked at the end of the road leaving the village there was a funny noise. The two things together meant we turned around and went home to do a quick change to the other car. That was when Ari's day didn't go so well.
Be careful what you wish for
Ari had been saying he didn't want to use the steps. Perhaps we should have listened. He wasn't having a good morning with his legs anyway. Then when he came down the steps he fell and just lay there not wanting to get up. He said his leg hurt and he didn't feel very strong. Mum got him up when he was ready and we didn't just change car, but he used the ramp and had the big crate. I had to climb onto the back seat and sit next to the fridge.
The day itself
The day itself was awesome. We were doing lots of exercises where I had to think about where I was putting my paws. We did others where I was doing some tricks, some of which I already knew and some I didn't. I was working with Dad and our problem was he was using different words to the ones Mum uses, so I didn't always realise what he wanted. Then I got overexcited and barked quite a lot. Mum had to stay out of the way so that I wouldn't keep looking at her.
Being wild
I know I was nicknamed Wild Wilma and I argue I'd be a lot calmer if people would stop calling me that. I didn't mean to scratch Mum's arm and make it bleed. She says I need my claws clipping. I didn't really mean to completely break the plastic lid that Dad and I were using in a game either. It was just that I had to show him where the treat was and I was a bit too enthusiastic.
I had a good run with my friends too. Salvo and Izzy were there so we had a good catch up. Albert was there too and I like going for walks with him. Then there was Alfie's old girlfriend Bella, but she wasn't having a good day and didn't feel so good. She's quite old now. Her daughter Babeli was there and she has been awarded the Alfie Dog Memorial shield this year, for all she's done for the breed. Well done Babeli. I hadn't met Toby, Bowie, Groot or Betty before, but we all had a great time. Sorry girls, but Toby and Bowie were just wonderful – but I always go for the boys.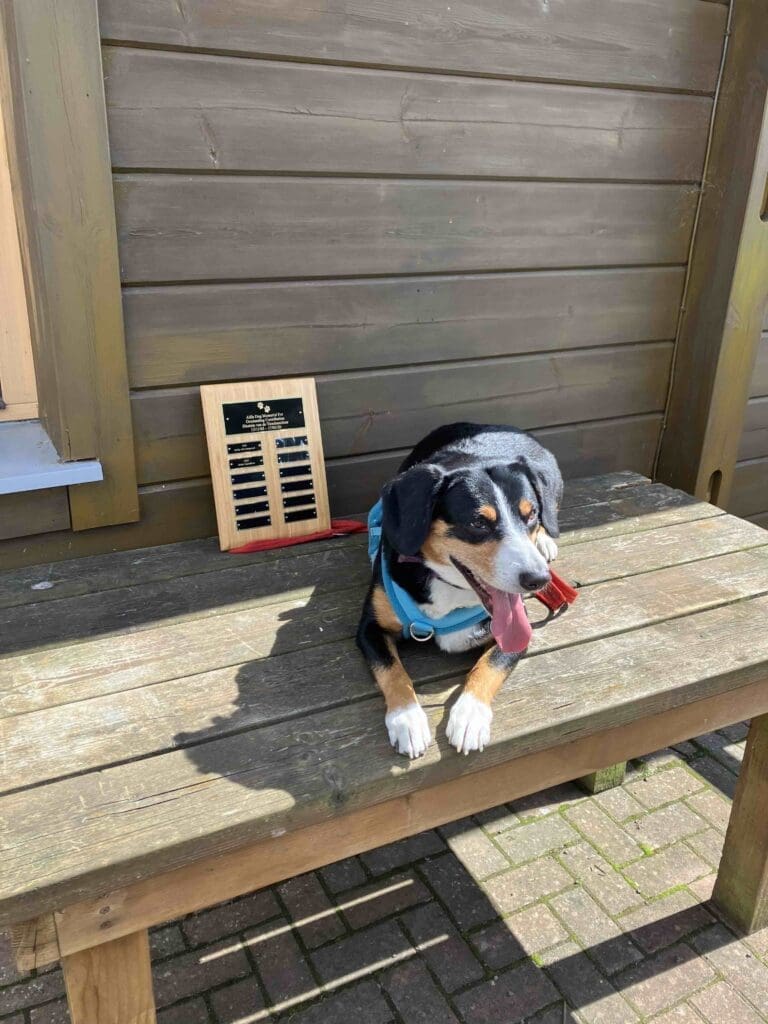 Meeting friends
Some of our old friends in Tholthorpe came to see us too, which was lovely. I think that was more for Mum than me and she was certainly very happy. She misses them all.
Poor old Aristotle spent most of his day in the car. He said that was what he wanted to do and he watched what was happening from there. He did come and join the photos, but then slipped on the floor and had difficulty getting up. One of the lovely people brought the big mat in for him to make it easier to stand and he was very grateful for that.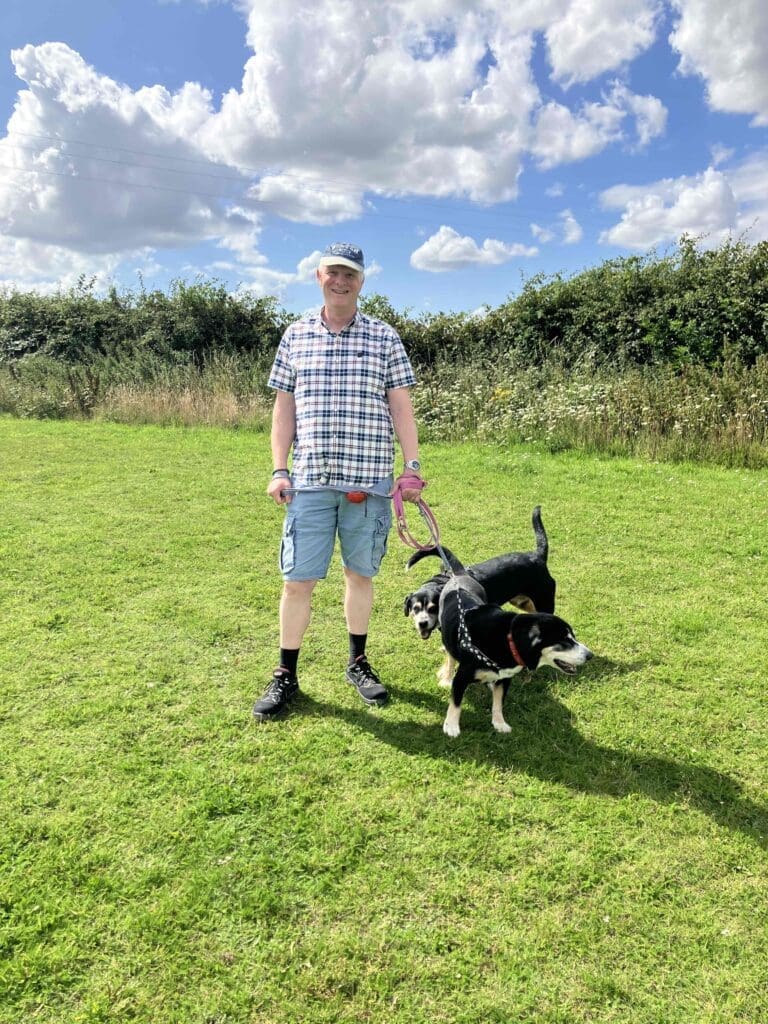 So that is pretty much the whole fun day story. We were both exhausted when we got home, so I can understand why Ari said he just wanted to potter in his garden. Mum is arranging for him to see the vet to see what more we can do to help him.
Have a lovely day
Love
Wilma
© Rosemary J. Kind 2023 All site content is subject to copyright and may not be reproduced without written permission