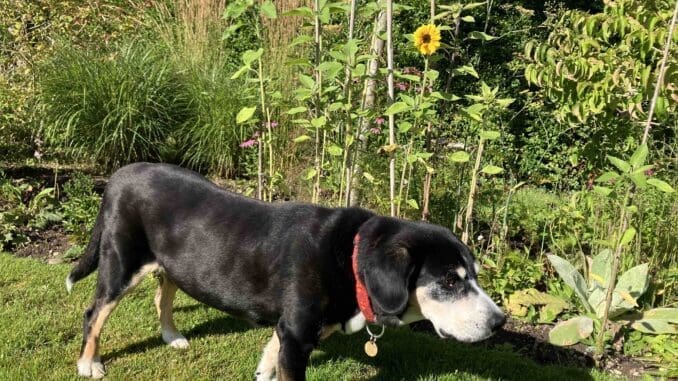 The return of summer
Hooray – yesterday brought the return of summer here. We were all delighted to see some blue sky. Aristotle took Mum around the garden so he could show her just how well some of the things they have planted are doing. For the first time ever he is having success with his giant sunflowers as well as the small ones. When I say 'giant' – tall might be a better description. If you ask me the flowers on the ones on the patio were much bigger, but Ari is excited so I don't want to spoil his fun. To be fair, in the past we've never got any sunflowers as far as flowering so anything is an improvement. We've even got one that isn't flowering yet but is about 140cms high.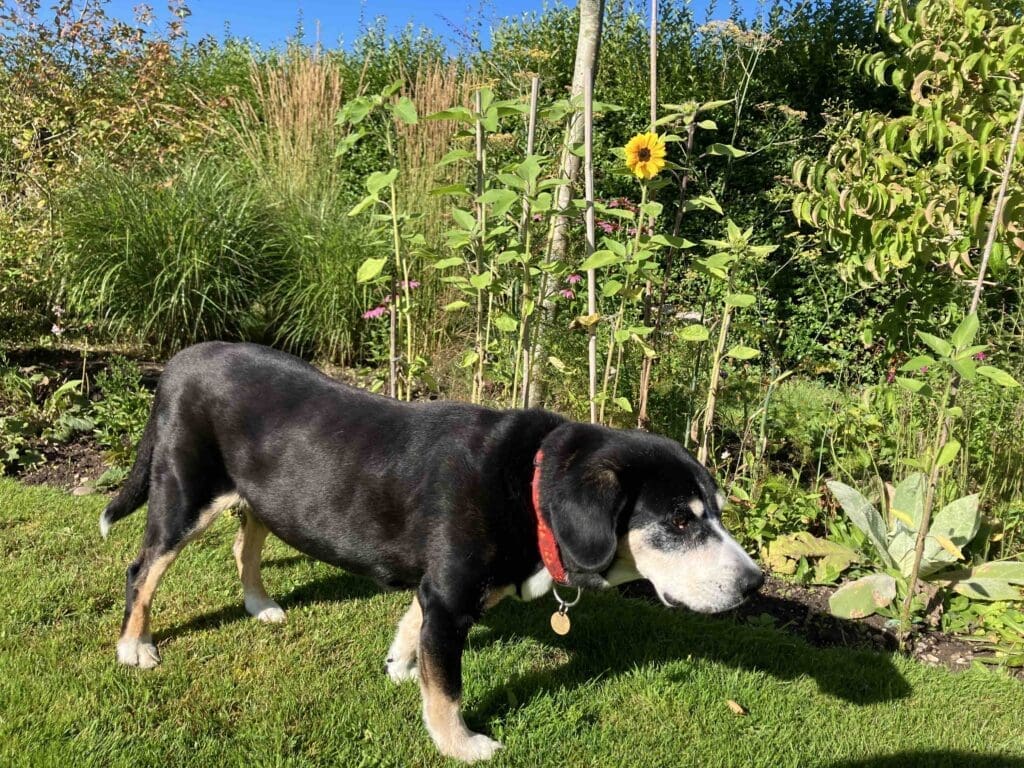 Twiddling my paws
I'm going to be twiddling my paws later this morning while Mum takes Ari to the vet. I don't know how long they will be. Mum has to wait for him, but it will take them a while to shave his tummy and do an ultrasound of his chest and abdomen. I did offer to go with them, but given I can't stop myself barking when I go to the vet I can understand why Mum might have turned down my offer. Ari is such a goody four-paws at the vet. I don't know how he manages it.
Best bit of the day
The best bit of the day will be Dad coming home tonight. I really have become rather a daddy's girl and I miss him dreadfully when he goes away. He does remember to say goodbye properly, but that doesn't stop me checking everywhere to see if he's sneaked home when I wasn't looking. Mum always tells me when he will be back, but I always wonder if she might have got it wrong.
Love
Wilma
© Rosemary J. Kind 2023 All site content is subject to copyright and may not be reproduced without written permission