Yesterday we went to Rydal Water, but it really was a day full of surprises. We parked at the end of Rydal Water which was nearest to Grasmere. Then we had our first surprise of the day almost immediately. We were walking in the middle of the Grasmere 10k race. There were runners going past us on the path in one direction and then later when we were on a different path there were some coming the other way. Then we found some cyclists taking part in a bi-athlon and it was all very busy. It was also very beautiful and a lovely walk.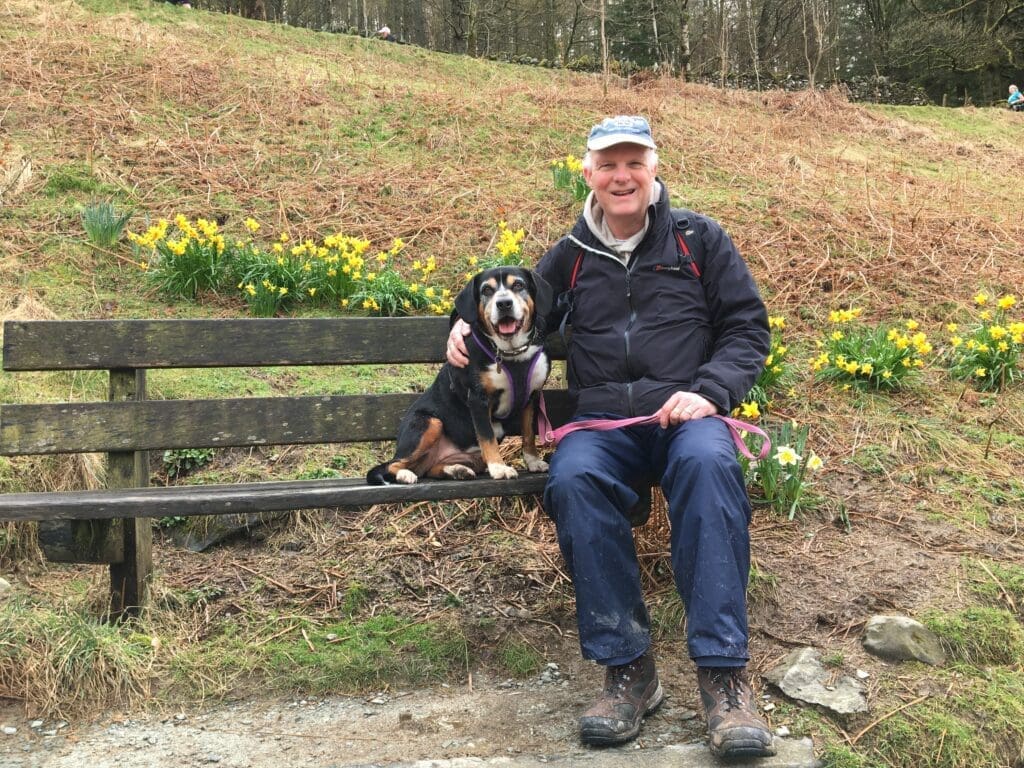 The first half of the walk was relatively easy, but then after we'd crossed to the other side of the lake and walked up past Rydal Hall it all became a little hard on Mum's bad knees. She was careful and took small steps and we eventually made it back to the car park.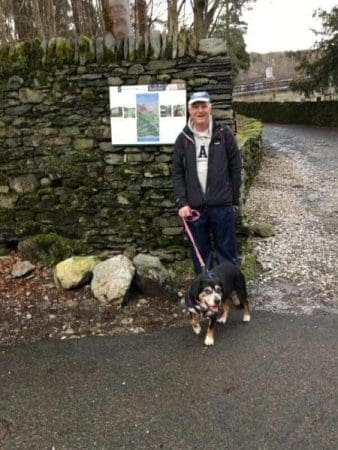 A visit to the vet
The next surprise was that my day included a visit to a lovely vet in Penrith. We'd been into Keswick for lunch and for Dad to buy some boots which didn't leak and I said to Mum my eye hurts. We went back to our guest house and Mum washed my eye out and I thought it was feeling a little better.
After that we went to find the old railway walk from Threlkeld to Keswick. We loved it, but I'd only gone about a kilometre or so when I said to Mum, 'I'm really sorry, but my eye still hurts.' She had a look and we turned around immediately and headed for a vet in Penrith who could fit me in. The vet was so lovely. I've scratched my eye. I had to have a painkiller / anti-inflammatory injection and now have two types of eye drops. If it's still hurting I can go back today, but otherwise can wait to see my own vet when I get home to have it checked.
Mum says if there's time we'll have another go at the old railway walk. As we didn't take too long at the vet there was still time for a little walk near the guest house when we got back and before it got dark.
Oh and I forgot the good news – I've lost half of the total weight I need to lose. I'm a very happy girl and Mum is very proud of me.
Love
Wilma