Yesterday started with a walk around Buttermere. To get there we had to drive through the Honister Pass. It wasn't as scary as Dad thought we might find it and was amazing scenery.
The walk around the lake took us somewhere around two hours and most of it was fairly dry. I only got my paws wet by necessity in a couple of places. I got them wet by choice much more often. We did have to go through one or two fields of sheep. I just said hello politely and we carried on. There were a few places when I had to walk with Dad so Mum could use her hands to help her clamber over the rough ground, but mostly I like to make sure I've got Mum on a short lead so that I know exactly where she is. In total I think the walk is about 4.5miles, so just over 7 kilometres. It was great and the water was just so fresh and clean.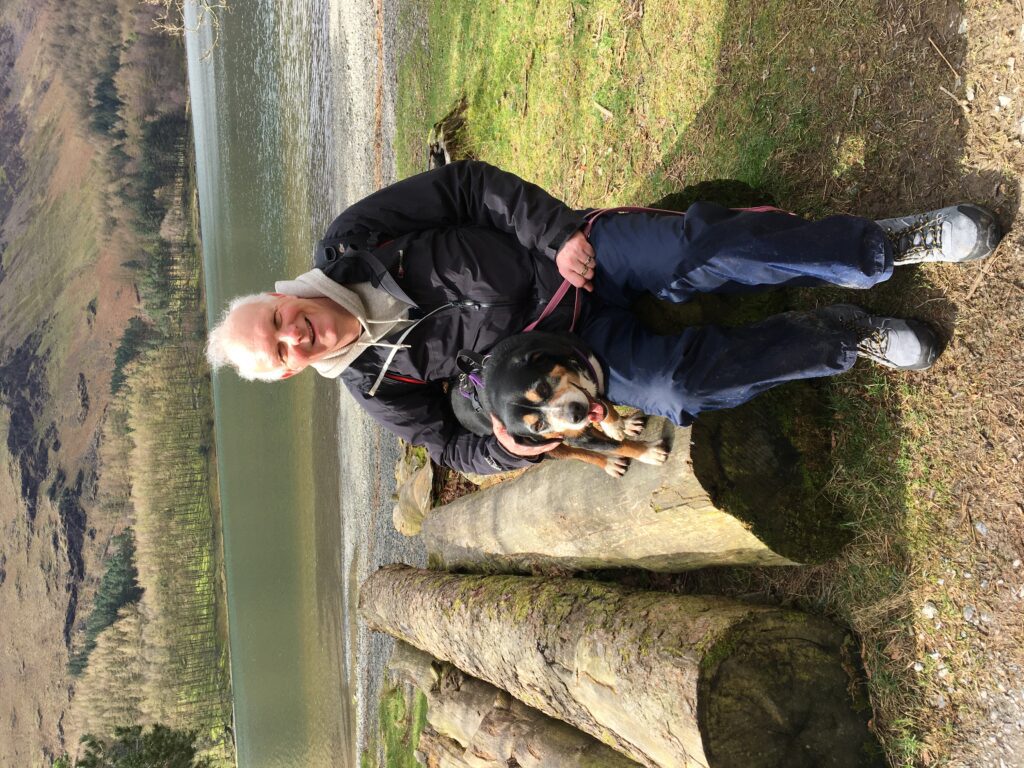 We went into Keswick for Mum and Dad to pick up something for lunch but then came back to our guest house so I could do me eye drops in comfort. Then back to Keswick for a shop Dad wanted to go to while I put my paws up for half and hour.
After that I was ready for the next adventure. We walked on the Old Railway route which is part of the Coast to Coast walk and went from Threlkeld to Keswick and back. We also walked into Keswick itself so that Dad could order a takeaway to pick up afterwards. In total our walk was around 7 miles, so a little over 11 kilometres that time.
Mum said with our early walk for me to go to the loo and the other little leg stretches, her fitness app said she'd walked about 30km in total and I'd done most of that with her. I can't remember ever doing as much as that in one day before. It's no wonder I'm losing weight. I did ask if that meant I could have an ice cream but Mum has been quite firm that until I reach my ideal weight the answer will be no.
Love
Wilma