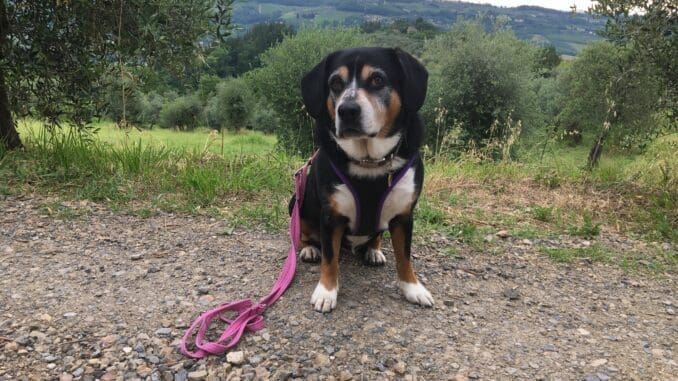 Friends and Family
This holiday really is about time with friends and family. It's amazing. Yesterday we had a slowish start to the day and set off around eleven in the morning. Given how warm it was outside I was very grateful for the air-conditioning in the car. Some of the roads were a bit scary again and Mum didn't enjoy driving them. I don't think she likes Italian driving very much – or at all!
We stopped at a service station for lunch and it was all a bit odd. The back of the car was open so I didn't get too hot while we stopped. Then strange people kept coming right up to my crate and peering in at me. Why would they do that? It's so rude. How would they like it if we went to their car and peered in at the windows at them. I told them what I thought very loudly.
Villa Il Poggiale
Now I'm somewhere not far from Florence in Italy. Salvo and Izzy arrived at the same time and we had a good bark in greeting – actually we've had so many good barks we've been asked to tone it down a little. Then Ruby arrive and she was full of energy. She'd been in the car all day and was very ready for a break.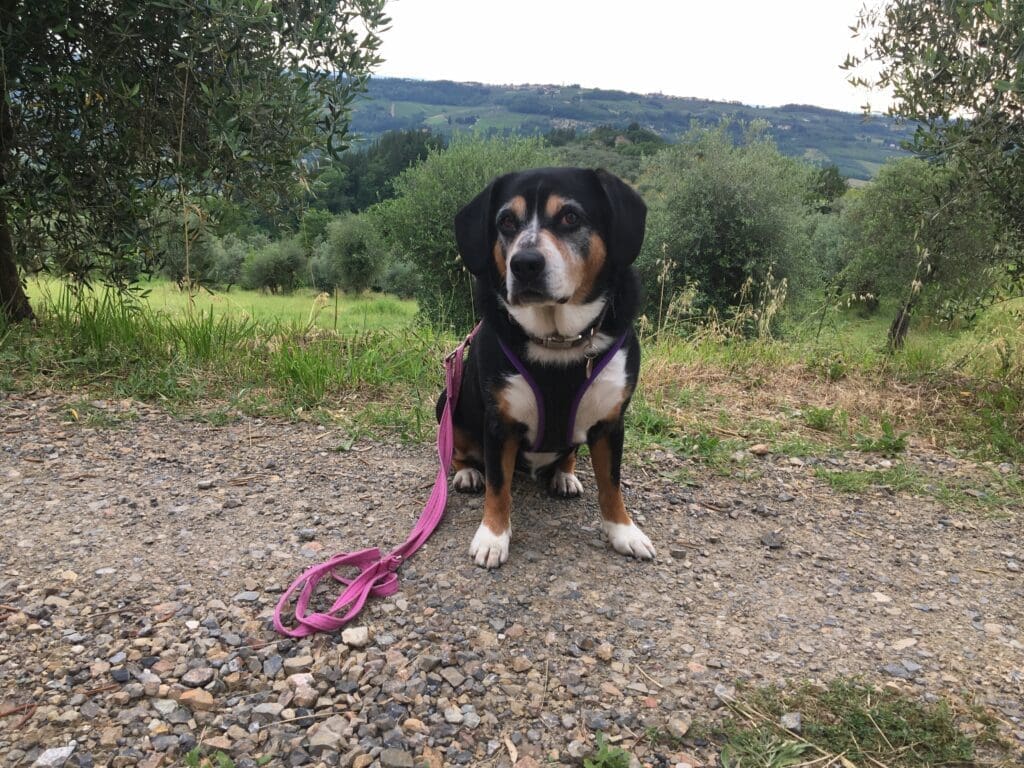 There are some lovely Australian visitors to the hotel and they were delighted to meet us all. I posed for photos with Salvo and Izzy and the lady.
Going for walks
It was so funny. When I wanted to go to the toilet I just took Mum in the direction of where we used to walk five years ago. I don't forget a place once I've visited. It's lovely having that sense of familiarity. I'm always more settled when I feel I know my way around. It also means I'm happy spending a bit of time in the room without my humans. Although I have a complaint to make. Salvo and Izzy said they had the television on to watch Midsummer Murders, although it was in Italian. Mum never puts the tv on for me.
Love
Wilma
© Rosemary J. Kind 2023 All site content is subject to copyright and may not be reproduced without written permission