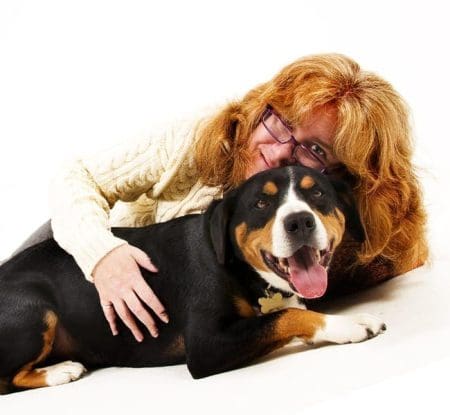 Friday Flashback
Well here we are with another Friday Flashback. I had to start by looking back ten years to see if there was anything about when Shadow was born and there was. Mum had been to see her when she was just one day old. This is what Alfie wrote in 2009
Shadow
Due to a very tiny oversight, it turns out that there are three boy puppies and one girl. My Mistress has met them but I can report from giving her a good sniff when she got home that they are lovely. It's probably best that I'm kept out of the way while they are so very small, I'd hate to go and be clumsy and stand on a tiny paw. I know from the many times my Mistress stands on my paws that it isn't much fun when you are trodden on by something a lot bigger.
In 2014 it turns out that Shadow had puppies of her own to think about, with her third litter.
Day 42 in the Little Puppy House
The puppies are six weeks old today. Where has the time gone? They were ready for breakfast this morning and moving to 4 meals has concentrated their thoughts on eating a little more effectively. They are going to have to be completely cleaned out at least twice a day now. It has got past the stage where a partial clear out later in the day is enough. It has also reached the point where tabloid newspapers are fairly useless in the battle against the rearrangement of the pen and the only hope is to go through the piles in search of broadsheets to make up the bottom layer of newspapers.
And this from the same day in 2014 made me laugh
Too Much Time With Dogs
My Mistress knew for certain that she has spent too long thinking about dogs recently. She looked at someone and through her head went 'those eyes are too light for breeding'. Of course as soon as she realised what she thought she found it hilarious and had a difficult job stopping herself convulsing with laughter in the middle of a serious conversation. I said she should get out more, but her defence was that it was getting out that seemed to be causing the problem!
Have a great day
Wilma