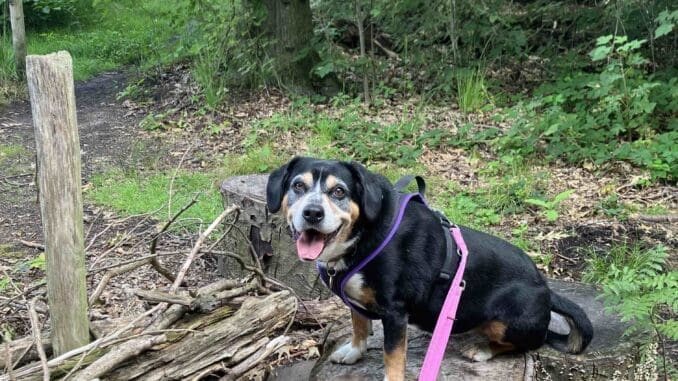 Meeting a Corgi
I forgot to tell you about meeting a Corgi. I had my Zoom call with him on Friday night and told him lots about our breed. He's thinking he might like to have one as part of his family, but not for another year or two. I told him we'd like one of his breed to join our family too and it may be sooner than that for us. At the moment Mum wants a girl and Dad wants a boy, so we have some issues to resolve before we get as far as a decision. I think the Corgi will be Dad's dog, so I'm guessing he'll win. I'm not very jealous that he wants another dog. I know he will still love me and I am supposed to be Mum's dog, so I mustn't mind very much.
Buttercream
Today we are all buttercream in colour. Mum painted the office ceiling yesterday and although I think she ended up wearing most of it, there was enough to go around. Thankfully, she remembered to put a big dust sheet over the computer and monitor, but she might have been better to put it over all of us as well. At least she has finished the ceiling and can now move on to the walls.
Mum and Dad have promised to take some time off this afternoon to do what I want. I've asked to go to the racecourse as it's been a while since we went there and I've missed it. Mum has checked that there isn't a race meeting but it turns out it's the wrong season. It will take a very long time to walk round as I shall want to sniff everything.
To cheer Ari up, Mum has promised to do some gardening with him when we get back.
Love
Wilma
© Rosemary J. Kind 2023 All site content is subject to copyright and may not be reproduced without written permission