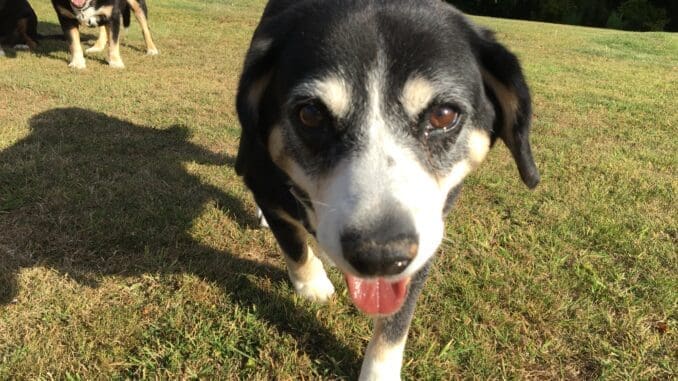 Thirteen and a half
A very happy thirteen and a half birthday to Shadow and to her brother Rocky who lives in Germany. Shadow is planning to spend her birthday quietly at home. Ari and I are planning to make it a little noisier, but she's deaf, she won't know that. She has been doing better again for the last few days and we're all hoping that will continue for a while. Thirteen and a half is a good age for our breed. In human terms that's around 94 ½, which is pretty good.
Sadly, because she has such dietary problems she won't be celebrating with anything fancy. I've offered to have steak and ice cream on her behalf but I just got glared at for that suggestion. She's having a little turkey and says that is quite fine by her.
Photo Shoot
Mum tried very hard to do a Shadow's half birthday photo shoot with us all. The first problem is that when Ari and I are together Shadow is very reluctant to stand anywhere near us. The second problem was that even if Mum is only a few feet away Shadow feels the desperate need to move toward her so won't stay in line.
Then was the problem of us smiling with our eyes open while facing into the sun. That one didn't go well – at least not all at the same time. That saying about not working with animals or children – definitely seems to be true when Mum tries to get all three of us. I'm the easy one. If there's a treat on offer I'll do absolutely anything that's asked of me – and I do mean anything.
These are the best of the pictures Mum took. They're pretty good by our usual standards even of they weren't what Mum was hoping for.
Love
Wilma