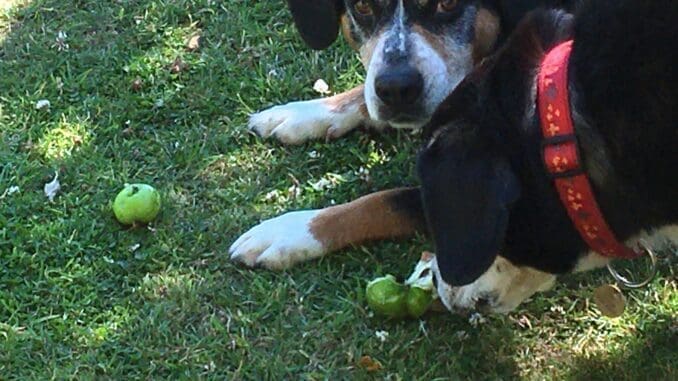 Taken over by marrows
Help, we're being taken over by marrows. As soon as it started raining they started growing almost fast enough for us to see. I'm excited as Mum has said I am allowed to try some when she starts cooking it. Unlike the carrots and parsnips, the skin is so hard I'm not likely to go helping myself. There is one which already looks as though it will be ready soon. It's going very yellow. It's only a small one, but you have to start somewhere.
The rain caught us a bit by surprise yesterday. Mum had promised that if we let her work in the morning she would spend the afternoon gardening. She came out jest before lunch for half and hour and left her tools ready to carry on afterwards. Then she had to run out and bring them all in as they were being rained on. When I say 'run' I use the term loosely. I ran, she walked briskly. I don't often see Mum run.
Getting Excited
I'm getting excited about the possibility of a whole day out, just Mum and me. The Bernese Mountain Dog Club are celebrating their golden jubilee and as part of their events they are having a dog show for all four related Swiss breeds. I'm one of their relatives, so that includes me. I have never seen Great Swiss, Bernese, Appenzeller and Entlebucher together in real life, only in pictures, so I really want to go. Mum says that if Dad is home to look after Shadow and Aristotle then we can go for the day. It will be the best thing ever if I can go.
Mum has suggested that working hard to lose some weight first might improve my chances in the dog show!
Love
Wilma