Charlecote Park
Yesterday I went to Charlecote Park. From a dog's point of view it was wonderful. There was so much to smell. We saw lots of people and dogs and on the whole I just nodded to them and carried on. There was only one family, a Labrador and a Cavalier King Charles Spaniel that I thought I'd like to play with. Mum asked me why them, but I just shrugged. You don't always know why you feel a particular way, but sometimes you just do.
There were lots of opportunities for stumpies and even loggies. Unfortunately, there were often children playing on the ones I wanted to go on. Mum said we could wait if I wanted to, but I get too impatient so we carried on.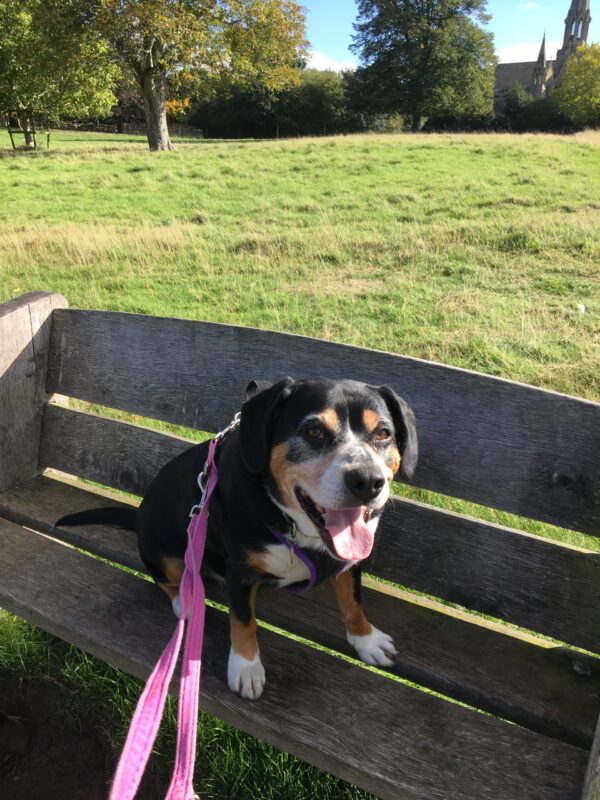 Every path
Dogs aren't allowed in all areas. It was probably a good job as there were deer and cows and I can get a little excited around them. It wasn't as far around the perimeter of the park as Mum and I wanted to walk, so we criss-crossed around the paths and covered almost all of the ones I was allowed to go on. In total we walked 2.83 miles and only stopped then so Mum could go back to get her drink in the car. I'd had a drink on the way round and said she should have taken hers. She pointed out that the bag was too heavy with both and she'd made me the priority, so I couldn't really complain.
Back at home
As it was such a lovely day Ari asked if we all minded spending the rest of the day in the garden with him. He and Mum have been cutting the rest of the squashes as well as weeding and putting down mulch around the roses. Mum replanted some of the tubs too, so now there's a bit more colour around. By the time we all went inside we were quite ready for a nap. All in all, a perfect sort of day.
Love
Wilma