How I ran
Oh how I ran yesterday. Normally when I don't have other dogs to run with I don't see the point of running. Yesterday was very different. We went for a walk in the snow. There was just so much snow that I wanted to run headlong into it and then back to Mum and Dad. The snow here is a very dry sort of snow. In England when we get snow it's rarely cold enough. That makes it great for building snowdogs, but leaves you getting very wet and slushy. Here the snow is powdery and doesn't cling to my fur. I can shake it off after I've run through it and then do it all again.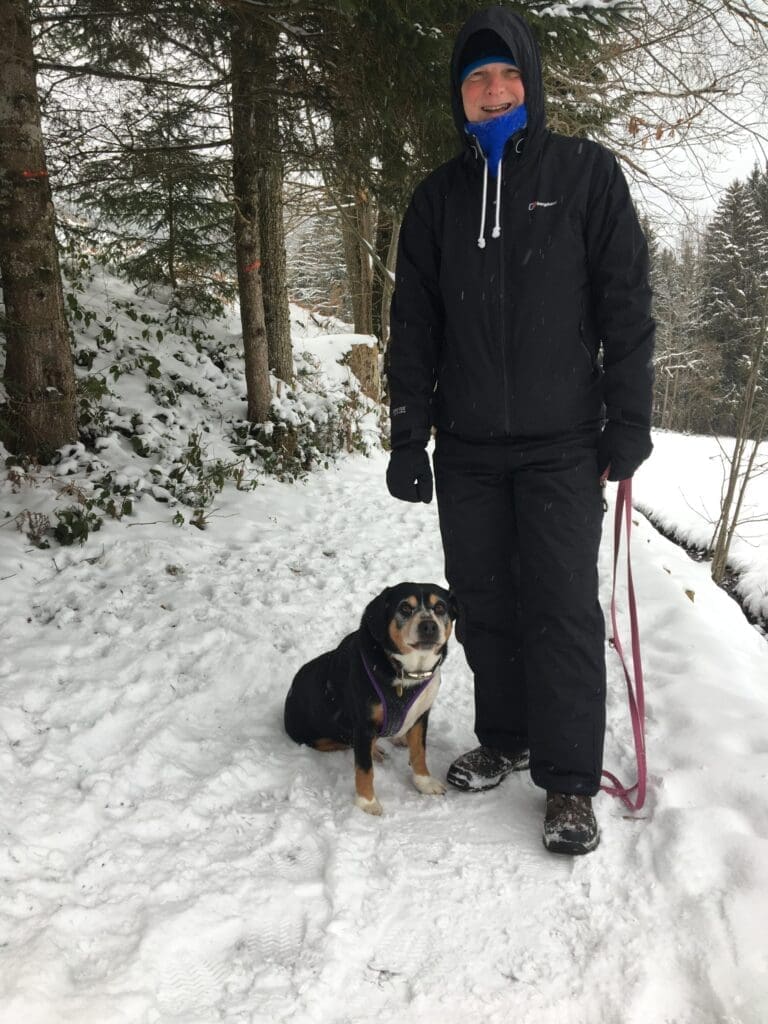 Same circuit
We went round the same circuit that Megan showed us the other day. It was so funny. Mum wasn't at all sure she knew where to go, even though she and I did it several years ago too. Dad thought he knew and was a bit vague in places. I knew exactly where I was. For one thing I knew where I'd scent marked as I went round earlier in the week and for another I remember things like that. It's not difficult.
Running all the way
I ran along the path and then back to Mum and Dad and then off again. I don't know how many more times of the distance I went compared to my humans, but it was a lot. By the time we came home I was rather hoping to be offered an extra biscuit, but sadly that was not the case. You would think after all that running there would be one little extra biscuit. Mum can be very hard when she wants to be. Especially when you consider she promptly sat down in front of me with a biscuit of her own.
Love
Wilma